High-tech surveillance coming to a neighborhood near you
Sheriff wants 'aerial vehicle'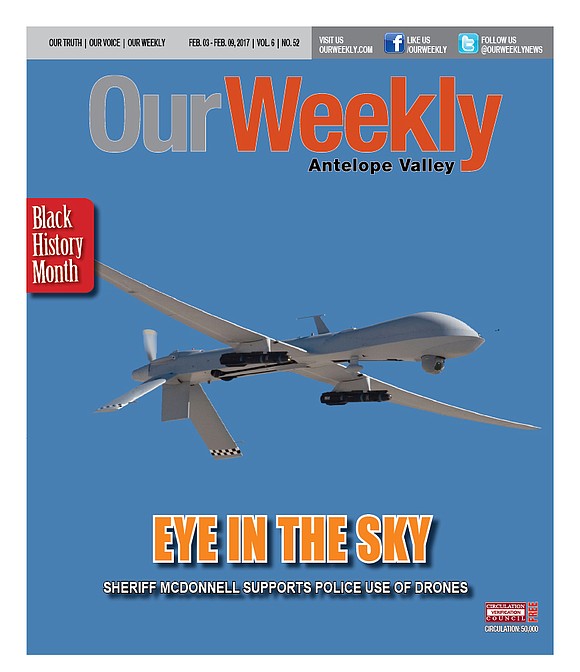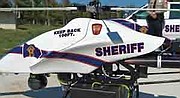 Is "Big Brother" watching us? A few weeks ago, Los Angeles Sheriff Jim McDonnell held a news conference at the Hall of Justice to announce that the use of a drone—specifically an "unmanned aerial vehicle"—for search-and-rescue, bomb detection and certain hostage situations is a good idea to help keep the public and law enforcement personnel safe. Many law enforcement entities across the nation—including the Los Angeles Police Department—have purchased such aerial reconnaissance devices to assist in their efforts to increase public safety and to keep at least one-step ahead of criminal activity.
Not long after McDonnell's announcement, protesters converged at a meeting of the Board of Supervisors to voice their concern that drones are nothing more than another step toward the militarization of the nation's law enforcement and can be used to spy on ordinary citizens under the guise of public safety. A group called Drone-Free LASD/No Drones LA cited the long history of mistrust that some communities may harbor with the Sheriff's Department and believe this new technology could be used for purposes unrelated to investigation procedure. Representatives of the group said "we cannot trust the Sheriff's Department" to keep its word that the drone will not be used as an intelligence gathering device rather than its stated purpose for emergency use. Presently, the remote controlled unit would be fitted with an on-board video camera and would be assigned to the department's Special Enforcement Bureau which comprises the Emergency Services, Arson/Explosive and HazMat details.
A looming threat to privacy?
McDonnell said the drone can gather "otherwise inaccessible" information and provide his deputies with critical, real-time information to make "better choices" in an on-going scenario. The coalition, however, said that law enforcement can also use drones to unlawfully monitor non-criminal activity and possibly build up criminal files on otherwise innocent civilians. "It's an insidious tool for everyday policing," opponents argue, that should not go forward because of fears of an "Orwellian" society or, in its most probable result, violations of constitutional protections, specifically the fourth and fifth amendments that prohibit unreasonable search and seizure and depravation of liberty respectively.
Drone-Free LASD released a statement prior to confronting McDonnell that pointed to the growing arsenal of tactical weapons now common among law enforcement, and that adding drones will further the divide between the community and those sworn to protect it.
"We expect LASD to broaden its usage of drone within the context of "mission creep" [which] alludes to the application of a specific tactic, expanding beyond the original stated scope towards new and enlarged purposes. There is a long history of violence and corruption within the Sheriff's department's ranks and jail system including the physical and emotional abuse of community members, and a deep conspiracy to lie about this violence." They also stated that the LASD has created the "largest capacity" outside the FBI to gather biometric data on county residents.
Citizen's group launches protest
Hamid Khan, who earlier founded the Stop LAPD Spying Coalition which prevented that organization from using a pair of drones purchased in 2014, also heads Drone-Free LASD and said McDonnell's pledge to use the drone only in emergency situations is vague at best. And while Sheriff's Department policy expressly forbids use of the drone for "random surveillance missions or missions that would violate the privacy rights of the public," Kahn believes that language could be "changed on a whim" and the unmanned aerial vehicle could be used for surveillance.