Black History Month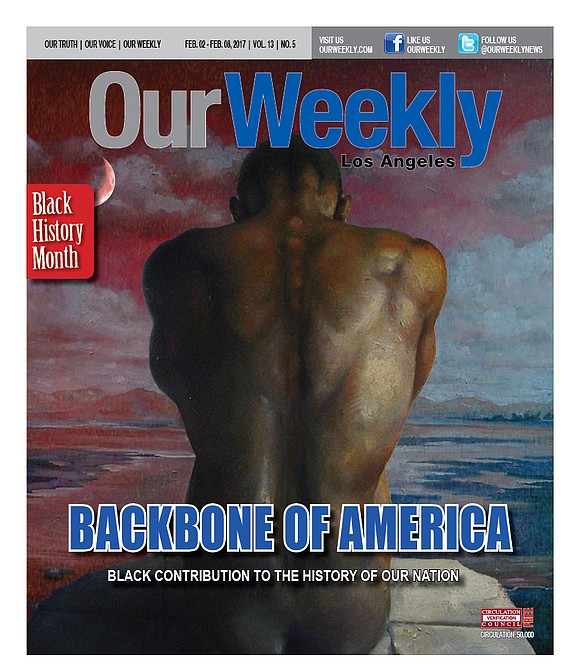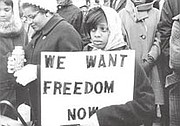 15. CIVIL RIGHTS
Every February, African Americans and the nation alike, take the month to reflect upon the history of Black people in these United States. From the beginnings of slavery to the election of the first African American president, Black people have made many strides along the way and have certainly made their mark in the annals of American history. In recognition, OurWeekly will do a four-part series on the 15 most pivotal aspects of Black History.
America is just over a half-century removed from the Civil Rights Act. Many persons within the African American community would ask how far we've come since the historic passage of a bill that endeavored to "put teeth" or specifically more protections within the 14th Amendment.
Because of the Civil Rights Act, many laws have been passed to guarantee civil rights to all Americans, but the struggle continues for Blacks, women, Hispanics, Asian Americans, people with disabilities, the LGBT community and the homeless. What began primarily as a remedy for past injustices placed on African Americans has transformed into a panoply of laws that provide a redress of grievances for all Americans who may suffer under the indignity of discrimination.
While the 13th, 14th and 15th amendments outlawed slavery, provided for equal protection under the law and guaranteed citizenship, and protect the right to vote, individual states did not abide by these federal orders and by the end of Reconstruction had passed Jim Crow laws which allowed for segregation. These were upheld by Plessy v. Ferguson in 1895 which found that state laws requiring racial segregation that were "separate but equal" to be constitutional. This decision legalized segregation in the United States for 70 years.
Each year, from 1945 to 1957, Congress considered but failed to pass a civil rights bill. Congress finally passed a limited Civil Right Act in 1957 and again in 1960, but these offered only moderate gains. It was then that the famous Black sit-ins, boycotts, Freedom Riders and the founding of organizations such as the Southern Christian Leadership Conference and the Student Nonviolent Coordinating Committee began a national campaign for inclusion in the political process.
By the mid 1950s, African Americans had begun to mobilize in earnest against discrimination as a number of civil rights groups demanded an end to segregation in housing, education and employment. As this movement gained ground, however, it created a backlash of racism nationwide. Undaunted, civil rights advocates utilized peaceful protest most identified with the work of Dr. Martin Luther King Jr., who advocated passive resistance, while others such as Nation of Islam leader Malcolm X preferred a more hard-edged method of gaining social equality.
The most crucial year for the Civil Rights Movement was 1963 as social pressures began to build after the Birmingham Campaign, televised clashes between peaceful protesters and authorities, the murders of civil rights workers Medgar Evers and William L. Moore, the murders of four young girls after their 16th Street Baptist Church in Birmingham, Ala. was bombed, and the famous March on Washington. Civil rights were firmly on the national agenda and the federal government was forced to respond.