Across Black America Week of Feb. 2, 2017.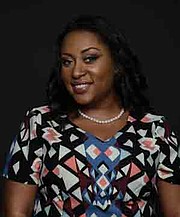 California
Jessica L.A. Pipkins has been selected as the new president of the Black Public Relations Society's Los Angeles (BPRS-LA) chapter. Pipkins takes the helm from Shawn Smith, who served for the last four years. Pipkins brings with her an impressive list of credentials and professional achievements garnered over 12 years as one of the industry's preeminent media strategists. "As a communications professional and a woman of color, I am keenly aware of the need for organizations like the Black Public Relations Society to not only exist, but to thrive and grow," Pipkins commented. "Under Shawn's superb leadership, BPRS-LA provided support and opportunities for diverse communications professionals at all stages of their careers, and I am honored to be chosen to serve as the new president to continue this important work."
District of Columbia
Rosalynd Harris works at Busboys and Poets in Washington, D.C., and on Monday, Jan. 23, she noticed a group of people who were clearly not from around the area. "I could tell they were from the south, because they had their cowboy hats on and I was like, 'Oh, you're not from the city,'" she said. The men, Jason White and five of his friends, were from Texas and had come to D.C. for the inauguration to support President Donald Trump. White and his friends had stayed over the weekend, and he said that being exposed to that many people with differing viewpoints, especially during the Women's March, really had him thinking that day. "Being in West Texas, I generally love everyone," White said. "We have our differences, but you don't see the extreme fear when you're walking down the street, or you don't see the extreme hate from any side so this was just a new experience for me." That's what prompted him to leave a $450 tip for Harris on a $70 tab, along with a note that read, "We may come from different cultures, and we may disagree on certain issues, but if everyone would share their smile and kindness like your beautiful smile, our country will come together as one people, not race, not gender, just American. God bless." Harris responded, "We may have different opinions and disagree on different issues, but the fact that he still looked at me as an equal and someone of value, it said something, like OK, not all hope is lost."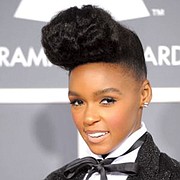 Georgia
Last week, singer and social critic/activist Janelle Monáe, civil rights icon Ambassador Andrew Young and more engaged with students, press and influencers at a private screening in Atlanta of the new James Baldwin documentary, "I Am Not Your Negro," presented by Liquid Soul for Magnolia Pictures. The documentary, which releases to theaters Feb 3, has been nominated for an Oscar Award and a NAACP Image Award for best documentary in the documentary (Feature) categories. Visual artist and scholar Fahamu Pecou kicked off the evening introducing Monáe, who recited a moving excerpt from Baldwin's "Notes of a Native Son." A highlight of the evening was a panel discussion moderated by Morehouse Cinema, Television and Emerging Media Studies (CTEMS) Director Stephane Dunn Ph.D., which featured Ambassador Young; Clark Atlanta University African American Studies Professor Daniel Black; Morehouse College Assistant Professor of English Francine Allen Ph.D.; Georgia Equality Field Organizer Rob Woods; and artist/activist Pecou.