2017 Top Stories of Antelope Valley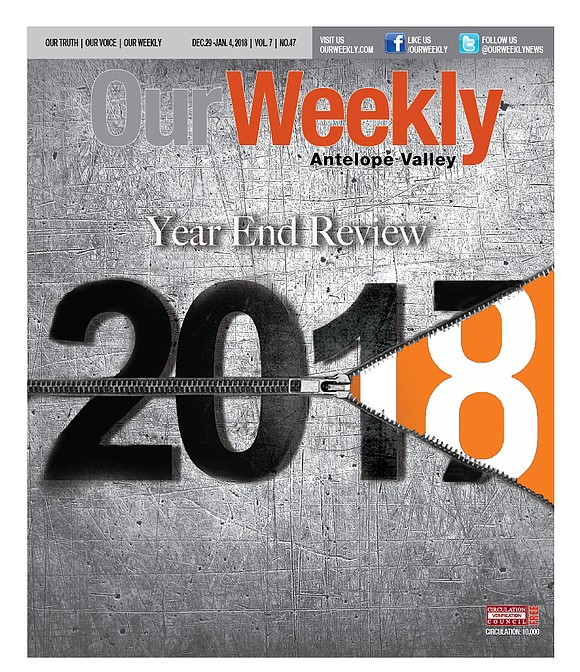 Teacher had early concern about welfare of murdered child
By OW Staff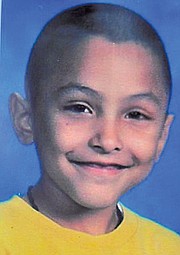 A Palmdale elementary school teacher testified this week  that she called a county social worker—charged alongside three colleagues with child abuse and falsifying records—multiple times to report that one of her students said his mother punched him and shot him in the face with a BB gun.
The boy, 8-year-old Gabriel Fernandez, died on May 24, 2013. Prosecutors said he had a fractured skull, several broken ribs and burns over his body.
His mother, Pearl Fernandez, 33, and her then-boyfriend, Isauro Aguirre, 36, are awaiting trial on a murder charge stemming from her son's death. The District Attorney's Office plans to seek the death penalty against the two. The preliminary hearing is expected to last two weeks.
Gabriel's death prompted a firestorm of criticism of the Los Angeles County Department of Children and Family Services over reports that social workers repeatedly visited the family's home in response to allegations of abuse, but left the boy in the custody of his mother.
Two social workers and two of their supervisors—Stefanie Rodriguez, 31, Patricia Clement, 66, Kevin Bom, 37, and Gregory Merritt, 61—were fired from their jobs following an internal investigation into the case. Merritt appealed his firing and was temporarily reinstated by order of the Civil Service Commission, but that order was vacated last May by a judge who cited errors by the commission.
All four are charged with one felony count each of child abuse and falsifying records.
Teacher Jennifer Garcia, testifying in the preliminary hearing for the foursome, said she made her first call to a child welfare hotline to report Gabriel's injuries more than six months before he was killed.
Garcia taught first grade at Summerwind Elementary School for five years and Gabriel was a new student in her 2012 class, she said.
Recalling her first meeting with his mother and Aguirre, the teacher said: "They looked mean, and I did not want to get on their bad side."
Gabriel was anxious about his homework and afraid to go home at times, the educator said. The first sign of abuse was when he told Garcia that his mother hit him with the buckle end of a belt and made him bleed, asking his teacher if that was 'normal,' she testified.
County extends marijuana ban; off limits in unincorporated areas
By OW Staff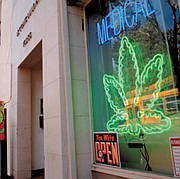 The Los Angeles County Board of Supervisors voted this week to extend a ban on the cultivation, manufacture, processing, testing, transportation and retail sale of medical and non-medical marijuana in unincorporated areas until a comprehensive regulatory framework can be put in place.
The board also asked the county's lawyers to work with the district attorney to shut down 70 dispensaries illegally operating in unincorporated areas.
The moves come as the state and various municipalities struggle with the nitty-gritty details of legalizing a long illegal drug.
The state has until Jan. 1, 2018 to implement Proposition 64 and begin issuing licenses to sell recreational marijuana, but Supervisor Sheila