Across Black America 2017
Carol Ozemhoya | OW Contributor | 12/28/2017, midnight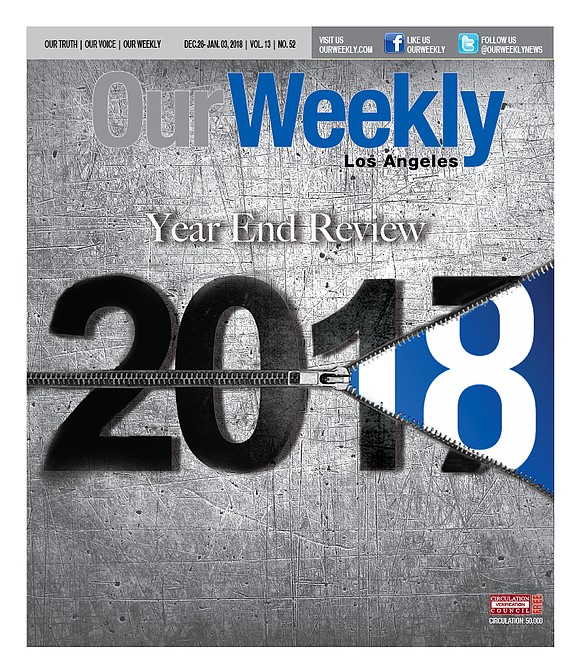 Each week, there is an overflow of news that happens in every corner of the nation which is of interest to people living across the African Diaspora. But quite often these stories do not get known beyond a small geographic area. Telling these stories is the goal of Across Black America. We offer an informative snapshot of those news stories each week for the world to read. This special edition is a compliation of news by state Across Black America 2017. ABA is compiled/written by Carol Ozemhoya.
Alabama
March 2
The mayor of Selma refused to back down Feb. 24 in a fight that has united unlikely allies - Black civil rights marchers and white Civil War re-enactors who refuse to pay thousands in fees to hold their events. Both groups say the city is squeezing them with demands for thousands of dollars in up-front payments to stage annual events that bring tens of thousands of visitors to an otherwise sleepy community where unemployment is high and boarded-up homes and businesses are a common sight.
March 16
A Black University of Alabama student supported by a secretive campus group long controlled by Whites was elected student government president, breaking a barrier that seemed unlikely to fall a few years ago, reported the Associated Press. Junior marketing major Jared Hunter won the office in balloting March 7, carrying 54 percent of the vote in a three-way race. Hunter won after writing a column in the student newspaper, The Crimson White, stating he was supported by a campus organization called the Machine, which is composed of the most prestigious, historically white fraternities and sororities on campus.
May 25
A Black judge has refused to recuse himself from a case over a White police officer's shooting of a Black man, accusing his defense lawyers of wrongly injecting race into the case, reports the Independent. Montgomery County Circuit Judge Greg Griffin ruled after a contentious hearing in which the defense for police officer Aaron Cody Smith argued the judge should give up the case.
June 1
A new bill signed into law May 25 by Alabama Gov. Kay Ivey (R) protects Confederate monuments in the state, even as other states have started to do away with them, reports the Huffington Post. The Alabama Memorial Preservation Act of 2017 disallows removing or renaming any memorial streets or buildings on public property that have been in place for 40 or more years.
Aug. 3
Greene County celebrated its annual Freedom Day Festival on July 29, with Black leaders looking two years down the road when they'll have something really special to salute, reports the Montgomery Advertiser. That's when they mark the 50th anniversary of Black political control in a county where the white minority had always ruled. Greene is Alabama's smallest county with 8,422 residents. Racially, Blacks represent 80.6 percent of the population.
Oct. 12
Randall Woodfin, called a "progressive" challenger, was elected mayor of Birmingham, unseating the incumbent, William Bell. Bell was the Democratic incumbent who has been in office for two terms. Woodfin, who is Black, took in about 58 percent of the vote to Bell's 41 percent.