Trump plans to deliver lumps of coal to America's inner cities
Downtown hub prepares to add new hotel, bar, theater and more
Cory Alexander Haywood OW Contributor | 12/21/2017, midnight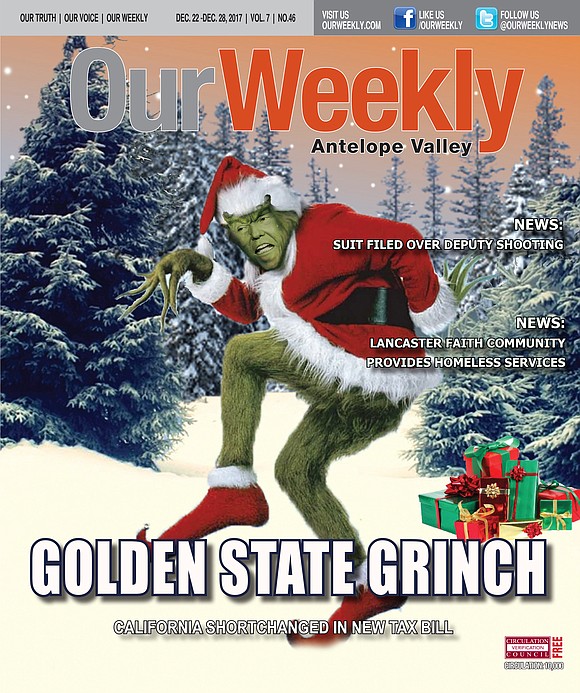 White House budget director Mick Mulvaney said at a press conference, "If you're on food stamps and you're able-bodied, then we need you to go to work."
The number of recipients on food stamps skyrocketed recently; 50 million Americans now receive food stamps and use Electronic Benefits Transfer (EBT) cards at grocery or convenience store to buy food and drinks. The 50 million citizens on food stamps amount to 15 percent of the population, a substantial increase from the 17 million Americans who received food stamps in 2000.
Medicaid
Trump's budget, expected to be unveiled before the New Year, will reportedly include $800 billion in cuts to Medicaid—a move that underscores the President's resolve to significantly downsize the federal program even as Republican lawmakers are clashing over the issue in Congress.
The House legislation to dismantle the Affordable Care Act—President Barack Obama's landmark health care law also known as Obamacare—would significantly curtail federal support for Medicaid.
Under that bill, in 2020, states that expanded the program would no longer receive enhanced funding to cover low-income adults, while states that did not expand previously would not be able to do so, starting immediately. Some 11 million adults have gained coverage under Medicaid expansion.
Also, the bill would reduce federal funding for the entire Medicaid program, which covers more than 70 million low-income children, adults, disabled Americans and the elderly. States would either receive a set amount of funding per enrollee, known as a per capita grant, or fixed funding in the form of a block grant.
The GOP bill would slash federal support of Medicaid by 25 percent by 2026, compared to current law, according to the Congressional Budget Office.
Temporary Assistance for Needy Families (TANF)
Trump's proposed $2.2 billion cut to the Temporary Assistance for Needy Families (TANF) program in 2018 would reduce states' federal TANF funds by 10 to 18 percent (depending on whether a state receives TANF Contingency Funds). Over the next decade, the TANF cut would total $22 billion, including a $15.6 billion reduction in the amount of money the federal government gives to states to deliver benefits.
(TANF) provides temporary cash for families in need. Some families participate in the WorkFirst Program. The WorkFirst Program helps participants find and keep jobs. Persons who are caring for a relative's child, or legal guardians or are acting in the place of immigrant parents able to apply for TANF benefits on behalf of these children through the Non-Needy Relative, In Loco Parentis and Legal Guardian Program.
When welfare reform was implemented in 1996, it fundamentally changed the design of the program. The federal government once shared the burden of any increased need and costs with the states, which meant funding rose automatically. But after the program was converted into a block grant, states began receiving a fixed amount of money no matter how many people might qualify for the benefit. 
Reducing the TANF block grant by as much as Trump's budget calls for will only exacerbate the number of families living in deep poverty.
The Department of Housing and Urban Development (HUD)