P. Diddy, Steph Curry Want to Buy Carolina Panthers
Carol Ozemhoya | OW Contributor | 12/19/2017, 12:50 p.m.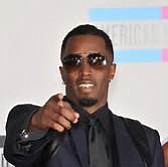 Several media sources are reporting that Sean "P. Diddy" Combs wants to buy the NFL's Carolina Panthers. The franchise went up for sale over the weekend when the team's controlling owner, Jerry Richardson announced he would sell the team after this season. Ironically, the team, which went to the Super Bowl, not that long ago, is probably going to make the playoffs again this year as well. And to make the possibility of Combs' ownership an even greater possibility, NBA star Steph Curry reportedly said he wants to be part of Combs' ownership team. Richardson is said to be selling the team after allegations have come up against him, accusing him of sexual harassment. This isn't the first time Combs has expressed an interest in owning an NFL franchise, and for Curry, he is an avid Panthers' fan as he grew up in Charlotte, where the teams plays its home games. The Panthers franchise is worth a reported $2.3 billion, reports Forbes magazine. Richardson actually only owns 48 percent, paying $140 million for his share in 1993. If Combs and Curry manage to become major owners of the Panthers, they will be the first African Americans to be major owners of an NFL team, as Venus and Serena Williams have a small piece of the Miami Dolphins in conjunction with Gloria and Emilio Estefan. There are already Black owners of other major sports franchises, such as the Charlotte Hornets in the NBA and the Los Angeles Dodgers in MLB.