Man Arrested for Memphis Murder of NBA Player Lorenzen Wright Seven Years Later
Carol Ozemhoya | OW Contributor | 12/8/2017, 5:18 p.m.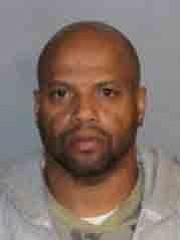 Breaking news out of Memphis this week with police announcing the arrest of a man named Billy Turner for the murder of former Cleveland Cavaliers player Lorenzen Wright, who was brutally murdered back in 2010. Turner, 46, has been charged with first degree murder, according to the Commercial Appeal. Memphis police they had recently found a gun in a Mississippi lake about 75 miles east of the city that they believed to be connected with Wright's murder. Authorities then publicized an outstanding $21,000 reward for any information in regards to the basketball player's murder. The Shelby County District Attorney's Office announced that Turner is being held on a $1 million bond. Wright was found July 28, 2010, 10 days after police dispatchers received a 911 call from his phone, which cut off after apparent gunshot sounds. The 911 operator who picked up Wright's call waited eight days to alert her supervisor about it, impeding police investigation. The NBA star's body, found in a field, was so badly decomposed after days in the heat that an autopsy could not conclusively determine the number of gunshots Wright sustained. Wright played for the Memphis Grizzlies, Cleveland Cavaliers, Los Angeles Clippers, Atlanta Hawks and Sacramento Kings over the course of 13 seasons in the NBA. He retired from basketball in 2009, shortly before his death.