Atlanta Mayoral Race Headed for Recount?
Georgia
Carol Ozemhoya | OW Contributor | 12/6/2017, 11:05 a.m.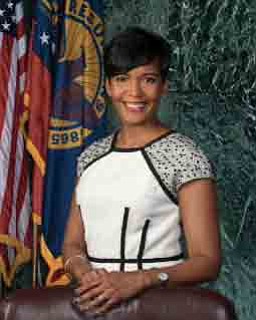 In one of the tightest races in the history of Atlanta, there is no clear winner the day after the historic race between a Black woman and a white woman. If the white candidate – Mary Norwood becomes the city's mayor, it would be the first time there would be a white person in that position in decades. Her candidate is Keisha Bottoms. At press time today (Nov. 6), no winner had been announced and CNN was predicting a recount. According to CNN, a recount is scheduled for this Saturday morning, although some local news stations have declared Bottoms the winner. Bottoms, in fact, delivered a celebratory speech, accompanied by current Mayor Kasim Reed, who endorsed her during the campaign. The three have quite a history together – Reed beat Norwood for the mayoral position in 2009. The battle was ongoing for the last several months, with California Senator Kamala Harris and New Jersey Senator Cory Booker endorsing Norwood, while Atlanta's hip hop royalty – T.I. and Killer Mike – endorsed Bottoms while comparing Norwood to Donald Trump.