National Black Worker Project looks at Labor Day and African Americans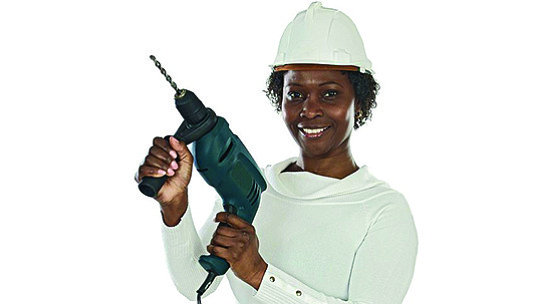 As the nation prepares to celebrate Labor Day, the African American community faces a two-dimensional job crisis: the crisis of unemployment and the crisis of low-wage work. These are two of the many issues being addressed by the National Black Worker Center Project, an organization that seeks to provide education about the impacts of low-wage work and unemployment within the Black community, while also working to prevent racial discrimination in hiring and other employment practices and policies.
Their recent campaign has focused on the 50-year disparity between the monthly Black unemployment rate that has averaged twice that of Whites. Their findings suggest that the lowest monthly unemployment rate for Blacks usually exceeds the highest monthly unemployment rates for Whites. Since January 1972, the lowest monthly Black unemployment rate has been 7.0%. Over that same time period—spanning 535 months—the White unemployment rate has exceeded 7.0% in only 90 months.
Unemployment is not the only crisis facing Black workers. After the Great Recession, approximately 39% of all Black workers received low-wages, a figure representing less than two-thirds of national median wage for a full-time worker. For these workers, their typical annual income was $16,288. While the Black community faces devastating unemployment numbers, many Black workers are either "under-employed" or are listed among the "working poor."
Researchers within the Labor industry often cite certain political and economic systems in the United States that intertwine to form a political economy that produces Black poverty and racial disparities. A specific political economy has always been at the root of crises facing the Black community, according to researchers. The African slave trade and the use of Black slave labor gave birth to the United States. After the end of the Civil War, for instance, a new political economy arose in the South based on racial violence and subjugation and sharecropping. During the first half of the 20th Century, Blacks faced new forms of discrimination as we migrated to the urban industrial North.
The 21st Century is different from these previous periods, and while racial discrimination persists many experts believe that Black employment strategies and tactics must change. In the three decades immediately following World War II, as the US economy prospered, it was possible to envision a qualitative improvement in Black life if the barriers to accessing mainstream America were eliminated. Consequently, efforts were focused on eliminating legal segregation and attacking the web of institutional racism that blocked Black progress. However, the political economy has changed during the past four decades. With the move toward a global economy, the US economy no longer works for most workers regardless of race. Racial disparities still exist, but a radical improvement in the quality of Black life cannot be achieved by simply gaining better access to the labor market for individual Black workers. Today, there is a growing consensus that a new approach for Black employment is required. Specifically, three methods have been suggested to build Black worker's collective power:
—Black worker activism must be focused upon organizing for power and not just delivering services to individuals;