Hollywood by Choice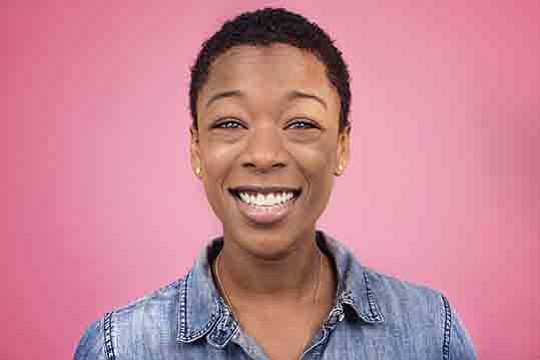 "Back in the Day" we used to ask, "Is it Black enough for you?" For the first time in Hollywood history we can again ask that question referring to the 2017 Emmy Nominations which boasts the largest number of people of color nominees in television history.
According to Entertainment Tonight's (ET) Stacy Lambe, in total, 25 people of color were nominated across the Emmys' 18 on-screen acting awards, up from the 22 nominated in 2016. Of the major acting categories (not including guest and short-form), 16 were nominated. Last year, people of color represented 24.6 percent of the major acting nominees and 21.9 percent in 2015. In 2014, that number was only 9.7 percent.
Historically speaking the first time this happened with Black programming was in 1970, when "The Bill Cosby Show" and "Room 222" were both nominated, highlighting that more than one show with a predominately non-White cast was nominated in the same year.
No doubt there will be new faces nominated for the Emmy that you're not familiar with, especially if you don't watch Netflix or Hulu programming. Such is the case of Samira Wiley who had a recurring role on Netflix's "Orange is the New Black."
Her role had run its course and after exiting the Netflix hit she found herself on Hulu's breakout hit "The Handmaid's Tale."

Wiley is nominated for her role in Hulu's adaptation of the award-winning Margaret Atwood novel. It is a riveting drama dealing with race, religion, and freedom. She did not know about this production when she exited "Orange." Wiley says, "There were a few months there when I was out of a job and just happened to have the script cross my desk, as they say. By the story and also by the character, I felt like I could really bring something to her, and I would be devastated if anyone else was playing her, so I put my all into it. And to have this be the outcome is more than I could imagine." "The Handmaid's Tale" Season 2 will premiere in 2018.
The 69th Primetime Emmy Awards nominations were announced by Shemar Moore and Anna Chlumsky. To follow is a list of Emmy Nominations in the top categories. People of color cast members are highlighted.
Outstanding drama series
"Better Call Saul"
"The Crown"
"The Handmaid's Tale"
"House of Cards"
"Stranger Things"
"This Is Us"
"Westworld"
Outstanding comedy series
"Atlanta"
"Black-ish"
"Master of None"
"Modern Family"
"Silicon Valley"
"Unbreakable Kimmy Schmidt"
"Veep"
Outstanding lead actor in a drama series
Sterling K. Brown, "This Is Us"
Anthony Hopkins, "Westworld"
Bob Odenkirk, "Better Call Saul"
Matthew Rhys, "The Americans"
Liev Schreiber, "Ray Donovan"
Kevin Spacey, "House of Cards"
Milo Ventimiglia, "This Is Us"
Outstanding lead actress in a drama series
Viola Davis, "How to Get Away With Murder"
Claire Foy, "The Crown"
Elisabeth Moss, "The Handmaid's Tale"
Keri Russell, "The Americans"
Evan Rachel Wood, "Westworld"
Robin Wright, "House of Cards"
Outstanding lead actor in a comedy series