Long Beach Indie Film Festival approaches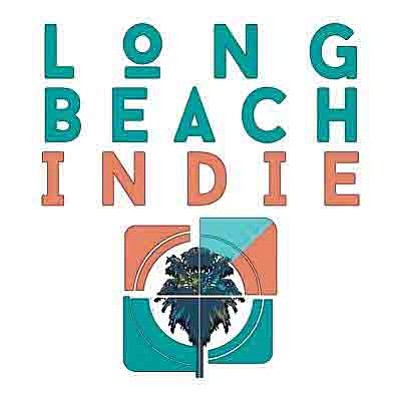 The fourth annual Long Beach Indie International Film, Media & Music Festival happening Aug. 31 through Sept. 3, at Cinemark at the Pine Theatres, 99 S. Pine Ave., Long Beach, features a diverse mixture of more than 180 selections across genres that tell stories of race, love, health, family, sexuality and more.
Must-see films will include:
REPAIRations! - The Musical (Sat., Sept. 2)
Director: Courtney Miller
REPAIRations! is a story about the power of optimism against forces that are seemingly more powerful than yourself. It follows the story of a man named Isaac who lives during the end of slavery (1860's), end of segregation (1960's), and President Obama's inauguration in 2008. Through song and dance, we see how Isaac navigates through an ever changing America as he discovers what he needs to do to get his slice of the "American Pie."
Writer and director Courtney Miller and lead actor Clifford McGhee are scheduled to attend.
Bridging Emcees: The Bay Area Female MC Documentary Project (Wed., Aug. 30)
Directors: Laura Vallado, Kelly Jo Noonan
Follow over 10 exemplary female MCs who tell their struggles as emerging artists in the Bay Area music scene. Watch as the artists dissect and discuss how the hip hop community has evolved and what it has become for female artists as of today.
Director Kelly Jo Noonan is scheduled to attend.
Soy Cubana (Wed., August 30)
Directors: Jeremy Ungar, Ivaylo Getov
Winners of the 2016 CubaDisco Award for best vocal group, the Vocal Vidas are a female a cappella quartet from Santiago de Cuba, the cradle of Afro-Cuban music. This short documentary follows these four women, exploring their daily lives and artistic process while gaining a unique window into a building a music career in a communist country.
Co-directors Ivaylo Getov and Jeremy Ungar and editor Agustin Rexach are scheduled to attend.
The Honest Struggle (Thus., Aug. 30)
Director: Justin Mashouf
The Honest Struggle is the story of a devout Muslim ex-offender and his journey re-entering society after being incarcerated three times. The film follows Sadiq, an energetic 55-year-old man who has spent the majority of his life behind bars. Sadiq is chosen to live in a unique, faith-based reentry home in the Southside of Chicago which aims to transition its residents into the outside world while also turning them into leaders through community service projects and youth mentoring.
I Go Back Home: Jimmy Scott (Thus., Aug. 31)
Director: Yoon Ha Chang
Featuring Jimmy Scott, Joe Pesci, David Ritz, Quincy Jones, Ralf Kemper, Kenny Barron, Arturo Sandoval, Oscar Castro Neves, James Moody, Bob Mintzer, Joey DeFrancesco, Phil Ramone, Gregg Field, Monica Mancini
Jimmy Scott tells the story of jazz legend Jimmy Scott and disillusioned producer and composer Ralf Kemper who took on the journey to produce an album with the almost-forgotten icon. By the time Kemper and Scott meet, Scott is 85 years-old and living in obscurity in Las Vegas. Together with many of Scott's old friends like Quincy Jones, Joe Pesci and James Moody, Kemper produces a tribute for Scott.