Jerry Lewis steps out of character
Beloved star raised $1 million for Hurricane Katrina relief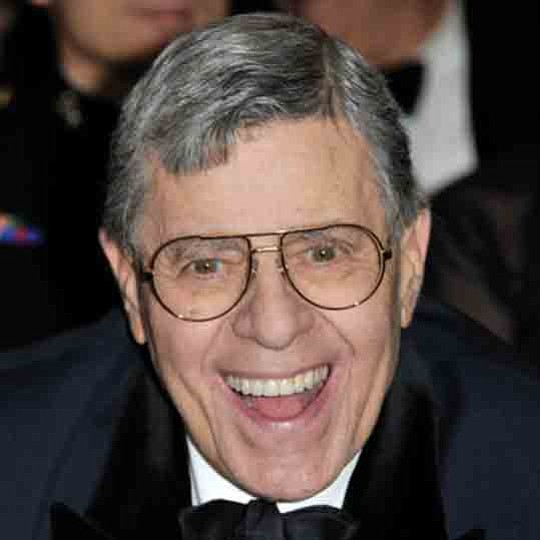 The goofy and unbridled comedic antics of Jerry Lewis entertained the world for 70 years. Last weekend, the internationally acclaimed performer died at his Las Vegas home at age 91.
In 2005, however, there was a visibly shaken man who opened the annual Jerry Lewis MDA Labor Day Telethon. In the previous 40 years of the event, Lewis had never strayed from comedy nor delved into political discussion. But the funnyman had no jokes that evening. With his voice breaking, Lewis noted that he'd never included a plea for another cause on his signature fundraising event, but that changed as he saw coverage of the devastation of Hurricane Katrina on New Orleans and other Gulf Coast regions.
"I know my kids will understand if I hold up the beginning of their show because there are hundreds of thousands of people who know what suffering is," he told the audience. "I had a box of Kleenex and I'm bawling like a child and I'm not believing it. If I had the slightest chance of helping them a little, how do you not? These people are in trouble now. It is stunning to watch this unfold in America in 2005. Embarrassed?...you bet. And while the needs of my kids are with us year-round, Hurricane Katrina is a national disaster on a scale that's difficult to comprehend, and we simply can't ignore the need to help. So, if you want to send me 20 bucks for my kids, send $10. Send the other $10 to the people in this trouble. The disaster is literally that and it has to be addressed. They're running out of time. And we, as generous and loving Americans, must help them."
That announcement resulted in $1 million being raised for Hurricane Katrina disaster relief. "I'm overjoyed we were able to help the victims of Hurricane Katrina and at the same time continue our 40-year tradition of helping my kids," Lewis said.
Jerry Lewis was one of the most popular comic actors of the 1950s and 1960s in perfecting the role of the quirky but vulnerable clown in a number of slapstick comedies such as "Rock-A-Bye-Baby," "The Errand Boy," "The Disorderly Orderly" and "The Nutty Professor." Lewis starred in more than 45 films over the course of his career which began professionally with singer Dean Martin in 1947. Lewis was the perfect foil to Martin's 'King of Cool" persona and at one point early on, in 1948, they were suddenly headlining in New York City at Copacabana on the Upper East Side and at the Roxy Theatre in Times Square. And they did well in the early days of television and in motion pictures in films such as "Scared Stiff"  and "The Caddy" in 1953 and "Hollywood or Bust" in 1956.
Lewis' career spanned vaudeville, radio, television, film and philanthropy. His early days playing the resorts in the Catskills of New York allowed him to hone the image of the manic, juvenile jokester which belied darker, more self-lacerating elements below the surface in giving his seemingly silly performances a fascinatingly edgy undercurrent. Lewis once said he modeled himself after Charlie Chaplin and Buster Keaton, two earlier comedians who where known for taking control of their idiosyncratic and deeply personal art by writing, directing and sometimes producing their own material.