'Leap of faith': Will health care ministries cover your costs?
Emily Bazar | California Healthline | 8/17/2017, midnight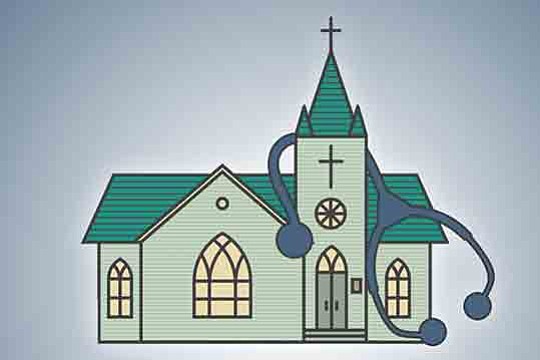 Each ministry works differently, but you can generally expect to pay a monthly membership fee. You may be responsible for all of your own routine and preventive medical costs in addition to paying a set amount before reimbursements kick in.
"In effect, they become sort of like catastrophic programs," Weldon says. "But that's true for a lot of plans on the Obamacare exchanges as well."
Unlike catastrophic insurance plans, there's no contract with health care sharing ministries, he says. That means there's no guarantee that your bills will be covered.
"However, most of them have always paid their members when they have medical bills," Weldon says.
Because there's no guarantee, and because the ministries limit coverage, Sabrina Corlette has two words for you: "Buyer beware."
"Read the fine print," says Corlette, research professor at Georgetown University's Center on Health Insurance Reforms. "Make sure you truly understand what you're getting with these plans."
Coverage caps and covered services
Some of these ministries put dollar limits on coverage, a practice that Obamacare ended for most commercial health plans.
"If you're fairly young and fairly healthy, you may never face that," says Janet Coffman, associate professor of health policy at University of California San Francisco. But "some people have catastrophic illnesses that may cost millions of dollars."
Most health care sharing ministries don't cover preventive care such as mammograms, colonoscopies and birth control, and some don't cover mental health care, addiction treatment and other services, Coffman says.
Since monthly fees are generally less than health insurance premiums, members can save money on those costs, says Medi-Share's Gardner.
"Because it's so much less expensive, I can be a good steward of my finances and set some money aside," he says.
Preexisting conditions
Health care sharing ministries aren't required to cover preexisting conditions.
As a result, "a lot of these plans have waiting periods or limitations" on them, says Coffman.
You may have to wait one to three years — or longer — to be reimbursed for preexisting conditions. And you may face a limit on reimbursement.
Providers 'willing to take cash'
Medi-Share has a network of providers with which it has negotiated rates, though members are not limited to it, Gardner says.
Samaritan does not have such a network.
"Patients are treated by providers as cash pay," Lansberry says. "Members make their own choice."
In these cases, if you have a doctor you want to keep, would she be willing to see you as a cash customer?
"We've never had trouble with members losing their doctors," Lansberry says. "Doctors are almost always willing to take cash."
But remember: You may have to cover the entire cost of the bill and wait for reimbursement.
"Should you have to be hospitalized, could you afford it upfront?" Corlette asks.
The ministries encourage you to negotiate for lower prices with providers, though they usually go to the bargaining table for you when the bills are large.
Right to appeal
Health care sharing ministries are not regulated by government agencies that oversee commercial health insurance.
If you don't agree with how much you're being reimbursed — or whether you're being reimbursed at all — your only recourse will likely be an internal appeals process.
State regulatory agencies wouldn't have any power to help you, says Janice Rocco, deputy insurance commissioner at the California Department of Insurance.
We "encourage people to obtain commercial health insurance, which they know they can count on, if they have a serious health crisis in the future," she says.
Estacio hasn't had to request reimbursement from his health care ministry yet, and he has money set aside for health care expenses that wouldn't be eligible for reimbursement.
But he's not worried.
"I'm confident," he says. "I have faith in it."