Lag in brain donation hampers understanding of dementia in Blacks
Anna Gorman | Kaiser Health News | 8/10/2017, midnight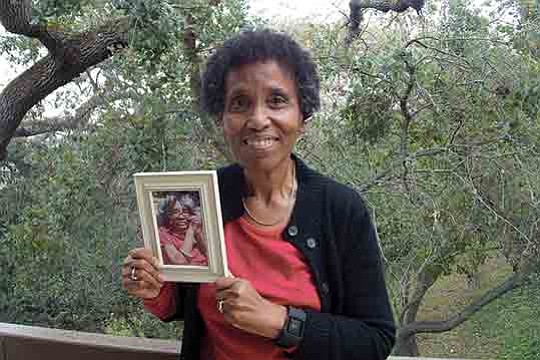 Despite advances in imaging technology that allows researchers to peer into the brains of live patients, studying the organ after death is crucial to a deeper understanding of the causes and progression of disease and to developing drug treatments, Olichney said.
The challenge is getting enough brains from different populations to study. It's not just a matter of assuring potential donors that Tuskegee and other ethical debacles are in the past. To gain trust, Alzheimer's research facilities such as UC-Davis and Rush University are also trying to diversify their staffs, collaborate with community leaders and study religious and cultural beliefs on brain donation.
For example, some African Americans don't want their brain separated from their body when they are buried, said Stephanie Monroe, director of African Americans Against Alzheimer's, which is engaged in various efforts to educate people about the disease and its effects.
"Many people believe in ashes to ashes and dust to dust," she said.
A Changing Mindset
Alzheimer's researchers at UC-Davis recognized about 15 years ago that they needed a more representative slice of the population, especially in diverse Northern California. At the time, centers around the country were mostly studying well-educated, white people who volunteered, Olichney said.
So they started reaching out to both the African-American and Latino communities. "That was a real change in our mindset," he said.
Today, nearly 400 patients, including about 70 African Americans, are enrolled in its longitudinal study of the progression of dementia, and they come in yearly for memory evaluations and other tests. Of the study participants, about 270 have agreed to donate their brains after death, more than 40 of them African American.
At the Rush Alzheimer's Disease Center, doctors started following a cohort of African-Americans in 2004 and, some seven years later, began to seek brain donation for the study. Close to 500 African-Americans have signed up to donate after death, and 72 brains already have been donated, Barnes said.
Though she is pleased with the high rate of commitment, she noted that more works needs to be done. In another study, about 3,100 White participants agreed to brain donation, with 1,400 already donated. Recruiting African-Americans "takes a lot of effort and a lot of work," she said. "Every year, we bring it up again and revisit it with those who are reluctant. But if someone is really firm, we don't push the subject."
Research on the donated brains has led to intriguing findings. One Rush study, published in 2015, found that Blacks with Alzheimer's disease were more likely than Whites to have other disorders, such as Lewy body dementia. Twice as many Blacks with Alzheimer's as Whites with the disease also had Lewy body dementia, in which protein deposits build up in nerve cells, according to the study. Blacks with dementia also had more severe disease of the arteries, the study found.
The number of Blacks studied was relatively small — 41 compared with 81 Whites — yet its findings were potentially important. That's because the presence of other diseases in the brain means Blacks may not respond as White patients do to drugs aimed specifically at Alzheimer's.