Immigration activists and Trump: 'The pot calling the kettle black'
Jasmyne A. Cannick | Special to California Black Media | 8/10/2017, midnight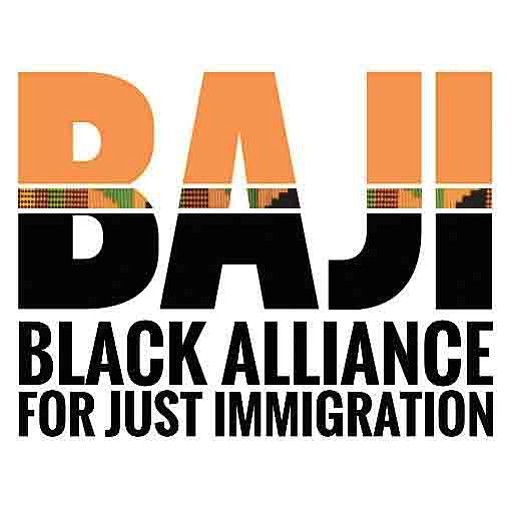 President Donald Trump's proposal for a new merit-based immigration system that would screen visa applicants using a point system may be racist and exclusionary, but so is an immigrant rights movement that excludes, overlooks, and straight up ignores the voices of their darker-skinned counterparts.
Last week immigrant rights activists decried the Republican-backed proposal known as the RAISE Act or Reforming American Immigration for Strong Employment Act, that would highly favor people between the ages of 26 and 30 with a doctorate, high English proficiency and a job offer with a high salary. Applicants with the highest number of points would go to the front of the line to receive visas.
The Los Angeles area is home to nearly 3.5 million immigrants with approximately one million of them undocumented. Here, public officials are quick to proudly tout the dozens of languages that are spoken by Angelenos and how much immigrants—regardless of their citizenship status—contribute to the city's economy and culture. In theory, Democratic politicians and immigrant rights activists will tell you that all immigrants matter but in practice only one immigrant's voice is ever represented, celebrated or invited to the table.
Mass deportation and ICE raids under the Trump administration are not exclusive to Latinos. Under Trump, more and more Africans and Caribbeans are finding it difficult to qualify for asylum or refugee status when they arrive at U.S. ports of entries—one of the primary ways that they are able to successfully stay in the country.
An estimated 575,000 Black immigrants were living in the U.S. without authorization in 2013, according to the Pew Research Center study, making up 16 percent of all Black immigrants population. Among Black immigrants from the Caribbean, 16 percent are undocumented, as are 13 percent of Black immigrants from Africa.
The Black Alliance for Just Immigration (BAJI) and New York University School of Law Immigrants Rights Clinic "State of Black Immigrants" 2016 report found that Black immigrants maintain higher rates of employment in service and sales positions than their counterparts of other backgrounds.
According to the BAJI, immigrants from African and Caribbean countries comprise the majority of the foreign-born Black population. Jamaica was the top country of origin in 2014 with 665,628 Black immigrants in the U.S., accounting for 18 percent of the national total. Haiti seconds the list with 598,000 Black immigrants, making up 16 percent of the U.S. Black immigrant population. Although half of Black immigrants are from the Caribbean region alone, African immigrants drove much of the recent growth of the Black immigrant population and made up 39 percent of the total foreign born Black population in 2014. The number of African immigrants in the U.S. increased 153 percent, from 574,000 in 2000 to 1.5 million in 2014, with Nigeria and Ethiopia as the two leading countries of origin.
Los Angeles has a large and vibrant community of Black immigrants, but you'd never know because they are seldom reported on or heard from in the fight for immigrant rights—a fight that is led and dominated by Latinos. And while I expect Republicans to overlook Blacks until it's politically convenient to pit us against one another, I do not expect the party of coalition building, solidarity and 'we're stronger together' to do the same.