Black beauty supply owners struggle in their own industry
Maiyah Mayhan | OW Intern | 8/10/2017, midnight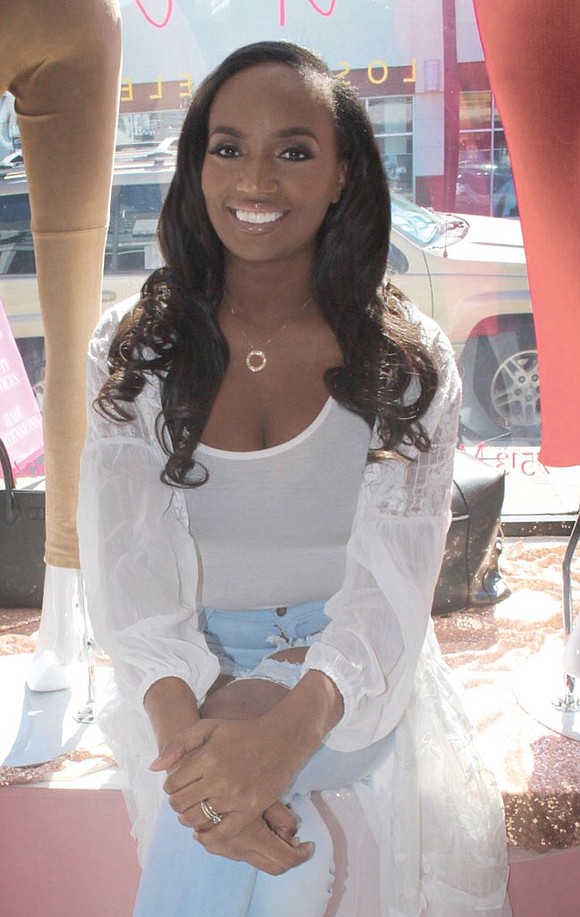 All three beauty supply stores sell RastAfri, according to the stores.
Dias then mentioned her struggle with not being able to offer her customers RastAfri products at her Manchester store, forcing some customers to travel farther to her Crenshaw store where she is able to sell the products.
"I now have to give my customers an incentive for coming farther for products that I couldn't give them at my other store," said Dias. "I would give my customer $2-for-5 prices for braiding hair, and this cuts into my sales because you would never find braiding hair for that cheap anywhere."
Aside from RastAfri, Dias mentioned how other distributors would create obstacles like sending excessive paperwork.
"I would be sent a form, and I would fill it out. And then I would be sent another form, and they would tell me that it's filled out wrong so I would have to wait for them to send me another form to complete" said Dias. "And the address that's on my business license doesn't match my current address, but it matches my home address— a property that I still own— and they tell me I have to have a business license that matches the current address where I reside currently, and I know that's false. It's obstacle after obstacle."
Dias also mentioned how some distributors would up their wholesale pricing which forces Dias to raise the prices for her hair products in the store.
"It's hard to compete with other beauty supply stores when their prices are lower because they get better wholesale pricing" said Dias.
These were just some of the hurdles that Dias recounted while starting a beauty supply
Another Black beauty supply owner described some similar hurdles while trying to keep his business up and running.
"If a Black person came to me and told me they wanted to open a beauty supply, I would tell them not to," said Lesley Andujar, owner of Trina's Beauty Supply.
After migrating from Haiti at the age of 12-years-old, Andujar, 60 opened Trina's beauty supply after purchasing the store from the owner in 1985.
To this day, Andujar recounts hurdling through obstacles by large distributors, particularly Jinny Beauty Supply (JBS).
JBS is a cosmetic giant that provides a large majority of American beauty supply stores with products.
Having multiple distribution centers in primarily ethnic cities around America, Jinny is at the top of the Black hair industry distributing hair products like Cantu, Shea Moisture, TGIN, and others.
Andujar recounts his issues with Jinny because the distributor makes it hard to buy products from them.
"They wouldn't let me purchase products with my credit card," said Andujar. "Every other distributor has my card on file when it's time to order products."
Andujar recalled how Jinny attempted to force Andujar to physically come to the Jinny location in Los Angeles so he could purchase products for his store.
Andujar mentioned how it was a hassle to physically make trips to the Jinny location every time he had to purchase products.