Across Black America Week of Aug. 10, 2017.
Carol Ozemhoya | OW Contributor | 8/10/2017, midnight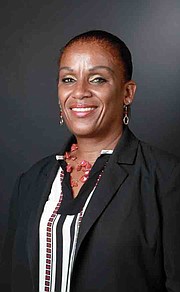 California
Several dozen Oakland residents, including Councilmember Desley Brooks and Alameda County Supervisor Keith Carson, have published an open letter to Mayor Libby Schaaf, City Administrator Sabrina Landreth and Police Chief Anne Kirkpatrick alleging that the city isn't doing enough to address "systemic racial inequalities in policing," reports the East Bay Express. The letter's authors say that the mayor and police chief appear to lack control over the department, and they also question why several officers who led the department's internal Celeste Guap sex crimes case were promoted in May, despite findings from an independent court investigator that they mishandled and prematurely closed the probe. They're requesting that these and other officers face discipline. But the authors of the letter also claim that two recent incidents demonstrate how OPD doesn't adequately protect the Black community and treats White suspects more leniently. "In both [cases], a White man terrorized African Americans unfettered while OPD responded with great patience and tolerance for the suspect," the letter read. One of the cases they refer to involved Jesse Enjain, a 32-year-old white man, who shot at multiple Black people on Las Vegas Ave. in the Oakland hills earlier this year. Despite physical evidence of the attacks, OPD did not attempt to arrest Emjain until days later, when he went on yet another shooting spree.
---
Suge Knight, the founder of Death Row Records, has been indicted by a grand jury in Los Angeles County for making criminal threats, reports Variety. The violation cited on court papers obtained dates to Aug. 8, 2014, while F. Gary Gray shooting the movie "Straight Outta Compton." In January, 2015, Knight was arrested on murder charges for running over Terry Carter while on the film's Compton set with his car. According to TMZ, Knight was "extremely unhappy with his portrayal in the movie" and threatened the director by text. The website says Gray was interviewed by Los Angeles police at the Slauson Swap Meet where "Straight Outta Compton" was filming.
It is the latest in a long line of legal problems for Knight, dating back to 1987, when his then-girlfriend filed a restraining order against him and he shot a man in the leg and wrist while attempting to steal his vehicle. The legal troubles continued to pile up since then. In 2014, he was arrested in Las Vegas in connection with an armed robbery, along with comedian Katt Williams. That same year, he was shot at a pre-MTV VMA party hosted by Chris Brown.
---
The NFL's Chargers, who have made the move up from San Diego to Los Angeles, have enlisted the team's Hall of Fame running back LaDainian Tomlinson to be one of the faces of the franchise in the crowded L.A. market, reports Variety. For more than a decade, Tomlinson and his wife, LaTorsha, have worked with local communities in San Diego through Tomlinson's Touching Lives Foundation to help high school students realize college dreams, feed the hungry and raise money for other programs and initiatives. For one of his programs, he and his team work to bring different groups of kids to Chargers home games, take them to dinner and spend time with them. For the L.A. area, Tomlinson is meeting with potential partners and organizations to jump-start local programs. "The main thing is to attack fitness in this community. Fitness. Family. Football," he says, adding that family is No. 1, and if the kids get proper information, they can also influence the parents' behavior in eating healthy and getting exercise.