Top acts in music and comedy highlight LPAC fall season
See Howie Mandel on Sept. 8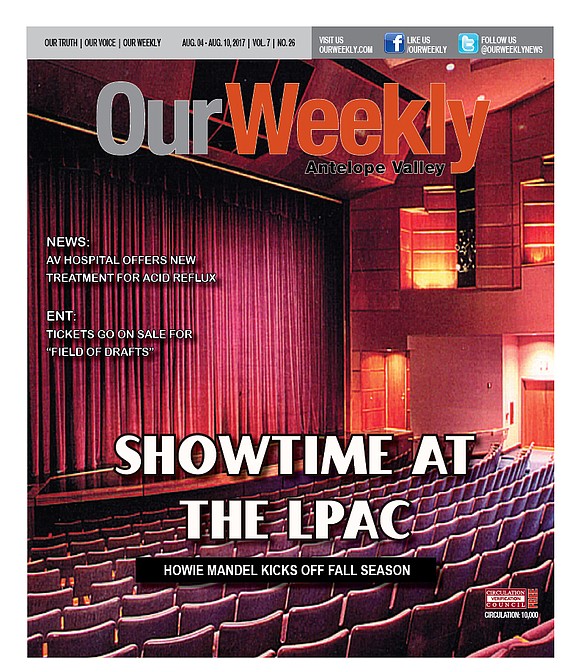 Barre has worked with many of the music industry's most famous artists including Paul McCartney, Phil Collins, Gary Moore, Jo Bonamassa and Chris Thompson. As well, Barre over the years has shared the stage with legends such as Jimi Hendrix, Fleetwood Mac, Pink Floyd and Led Zepplin. Barre has taken a break from Jethro Tull to form his own band that plays the classic work of his old group. Tickets are $29 and $24.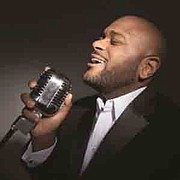 Ruben Studdard
Ruben Studdard became a bright spot in the music world since winning season two of "American Idol" in 2003. He will take the stage on Sept. 21.
Gladys Knight once called Studdard "the velvet teddy bear" and he received his first Grammy nomination shortly after his "American Idol" win when he released his debut album "Soulful." In the following years Studdard has seen success with the albums "I Need An Angel" (2004), "Love Is" (2009) and "Letters From Birmingham" from 2012. Studdard has toured with Peabo Bryson, Melissa Manchester, CeCe Winans and David Foster.
In 2013, Studdard joined the cast of "The Biggest Loser" as he had struggled with weight issues since boyhood. There, he learned he had Type 2 diabetes and told the "Today Show" that the diagnosis represented a "second chance," noting "I definitely want to be around for a long time." Tickets to see Ruben Studdard are $37 and $32.
Billy Ray Cyrus has achieved international success as a singer, songwriter and actor. He will appear on Sept. 22.
More than simply the father of pop star Miley Cyrus, Billy Ray Cyrus has sold millions of albums, charted 35 singles, 16 of which became Top 40 hits. The Kentucky native, of course, is most associated with the 1992 smash "Achy Breaky Heart" from his platinum-selling debut album "Some Gave All." The song was number one on the Billboard charts for 17 weeks, a record he still holds as a solo male artist. During that period, Cyrus had a string of hits including "Could've Been Me," "Where'm Gonna Live When I Get Home," and "She's Not Cryin' Anymore."
In 2001, Cyrus began acting and landed a role in David Lynch's "Mulholland Drive"; he also accepted the lead role in the cable television series "Doc."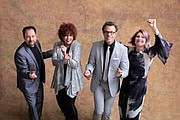 The Manhattan Transfer
"I became an actor, but I was born a singer-songwriter from Flatwoods, Ky.," he said. "That's who I am. I live the music and couldn't help but write about it." Tickets to see Billy Ray Cyrus are $81, $61 and $56.
The Manhattan Transfer will perform on Oct. 15. About 40 years ago, Tim Hauser, a former Madison Avenue marketing executive, moonlighted as a cab driver in New York City. He'd always sang in doo-wop and folk groups, but knew there was more music he wanted to explore. He picked up a fare one day, a singer named Laurel Masse, who also wanted to form a singing group. A few weeks later, another of Hauser's fares introduced him to singer Janis Siegel. The three began rehearsing and, not long after, Masse would introduce Hauser and Siegel to Alan Paul, already on Broadway in the original production of "Grease." The rest, as they say, "is history."