Top acts in music and comedy highlight LPAC fall season
See Howie Mandel on Sept. 8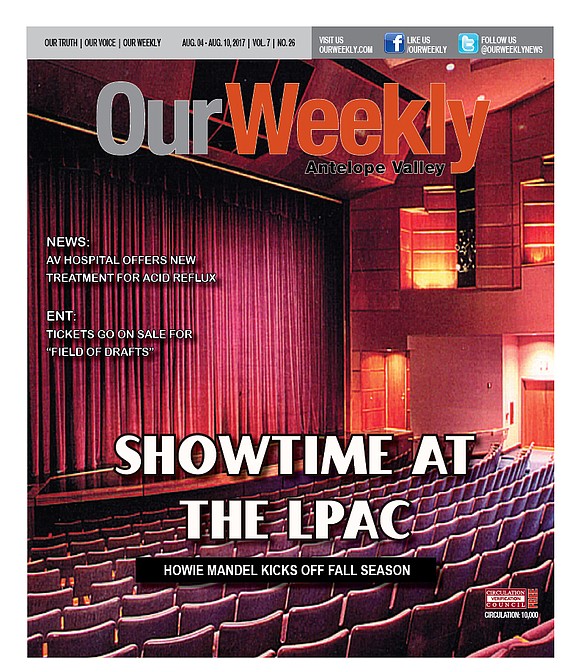 An exciting line up of some of the most popular acts in music and comedy will appear this fall at the Lancaster Performing Arts Center.
First up on Sept. 8 is comedian and variety show host Howie Mandel. The Canadian-born funnyman arrived in Los Angeles in 1979 on an ordinary business trip, but he passed by the Comedy Store in West Hollywood and decided to try out for amateur night. The audience loved the act, and a TV producer in the crowd suggested he appear on a game show called "Make Me Laugh." Shortly after that, Mandel opened for Diana Ross in Las Vegas and eventually landed the role of Dr. Wayne Fiscus on the popular '80s medical drama "St. Elsewhere." Mandel even had a cartoon show, "Bobby's World," which ran from 1990 to 1998.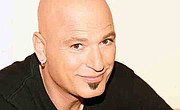 Howie Mandel
By 2005, Mandel had became the host of the game show "Deal Or No Deal" which earned him an Emmy Award nomination. He wrote a best-selling memoir in 2009, "Here's the Deal: Don't Touch Me," about his struggles with ADHD and, not long after, became a judge on the show "America's Got Talent." Other television projects have included "Mobbed" which used hidden cameras and flash mobs to explore different true-life stories, and another hidden-camera show called "Deal With It." Tickets to see Howie Mandel are $79, $59 and $54.
The Lettermen, one of the great vocal groups of the past five decades, will appear Sept. 15. While their famous letter sweaters may not be part of the act these days, The Lettermen harmony is as perfect as ever. Their first hit was "The Way You Look Tonight" from 1961 and since then they have garnered 18 Gold albums and scores of top-ten singles. Other hits include "When I Fall In Love," "Our Winter Girl Love," "Come Back Silly Girl" and the very popular "Goin' Out Of My Head/Can't Take My Eyes Off You." Over the years, The Lettermen have performed around the world, including concerts in Japan, the Philippines, Thailand, Singapore, Hong Kong, France, Mexico and Saudi Arabia. Some of their other popular songs include "Up Up and Away," "Hurt So Bad," "Shangri-La, "Put Your Head On My Shoulder" and "Love" composed by John Lennon. Tickets to see The Letterman are $35 and $30.
The Lettermen
Joining The Letterman that evening will be Jazz Horizons. Producer/composer Lee Matalon and his friends present unrivaled interpretations of some of the best smooth jazz numbers, done so in an intimate, cabaret-style setting. Jazz Horizons features some of the best musicians from the Antelope Valley. Listen for classics such as "Love Is Here To Stay," "Girl From Ipnanema," "Out Of Nowhere" and many other memorable songs. General admission tickets are $18.
Martin Barre has been the guitarist for Jethro Tull for the past 43 years. He is a familiar sound in rock 'n roll, having helped the group sell more than 60 million albums. He will appear on Sept. 16.
Barre's guitar playing has earned him a high level of respect and recognition among fans and his peers; he was voted 25th best solo ever in the United States, and 20th best in the United Kingdom for his guitar work on "Acqualung" (1971). He won a Grammy Award in 1988 for his work on the album "Crest Of a Knave."