Thug Messiah: The myth and legend of Tupac Shakur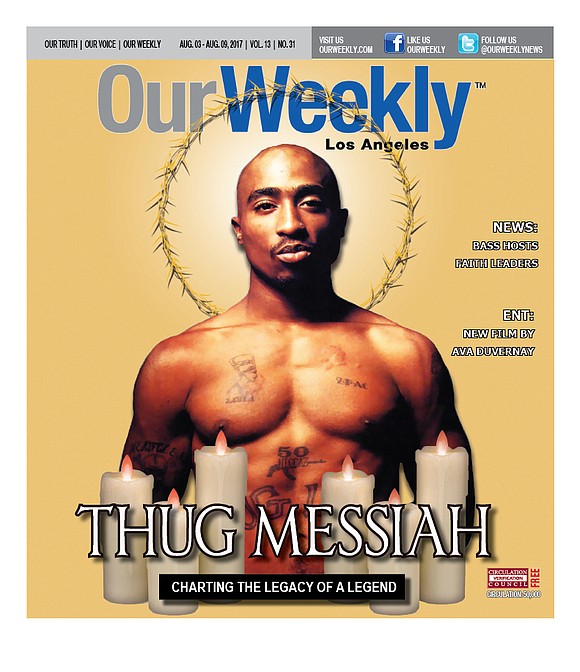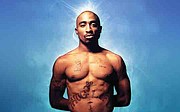 Andy Warhol's prediction that everyone will have their 15 minutes of fame is proven true. The explosion of the internet and social media has produced scores of celebrated nobodies, people who've achieved notoriety for the simple fact that they are well known.
As with everything, celebrity has its own hierarchy, but true celebrity arguably has staying power. For the droves of "celebutantes" (a portmanteau of the words "celebrity" and "débutante") like Paris Hilton or Nicole Ritchie (who are "famous for being famous"), there are the select few whose renown transcends time and the longevity of tabloid and scandal sheets. Those whose eminence (or infamy) extends past even the physical plane include Elvis (Presley), Prince, (Princess) Diana, Che (Guevara), Bob Marley, and Michael Jackson.
Presently, as we wind down the summer season, we approach the 20th anniversary of the passing of another such notable: Tupac Shakur.
With Shakur, the two decades since his death/execution have only expanded his aura and legacy. The circumstances of his dive-by shooting on Las Vegas' Flamingo Road, circa Sept. 7, 1996, and his death six days later (after he was expected to pull through) remain unsolved, and ensure his inclusion into the tradition of criminal folklore.
Like any good urban legend, the sequence of events— and especially the identity of the person(s) responsible for targeting the black BMW 750IL containing the rap superstar, and music mogul Marion "Suge" Knight—remain unknown.
A cultural icon, he continues to exercise economic "clout" as demonstrated by his image being appropriated by the sisters Kylie and Kendall Jenner on tee shirts as a means to expand their already swollen coffers (a lawsuit is pending).
As befitting any legend, there are scores of rumors and allegations ranging from the ludicrous to the vaguely plausible. One popular anecdote has Shakur faking his death and living in tranquility in Cuba (presumably in the company of his godmother Assata Shakur, a fugitive from American justice). Recent months have seen the release and lucrative box office performance of the Tupac biopic "All Eyez on Me," nationwide. This in turn has spawned its own lineage of controversy, with Tupac intimate Jada Pinkett Smith expressing her issues with the film's accuracy (a view shared by his mother, Aheni Shakur before her untimely death in May of 1996), and former Vibe magazine journalist Kevin Powell filing a lawsuit for copyright infringement, claiming much of its content was lifted from interviews he'd conducted with the slain rapper.
More accusations, contentions, innuendos, rebuttals, and so on will undoubtedly follow.
Shakur's own financial estate seems to be in excellent shape, what with healthy record sales and his likeness plastered across every conceivable marketable object under the sun. For this particular individual, however, his influence extends far beyond the tangible realities of an accountant's spreadsheet.
Nominally an entertainer, he has outgrown the shallow confines of that narrow classification, much like boxer Muhammad Ali shed the designation of being a mere athlete.
Aside from platitudes from contemporary musicians waxing eloquently about the sway he has on their careers and product output, Shakur's body of work sparks the imaginations of folks far outside the realm of popular music, including theologians, spiritualists, political theorists, and Pan Africans eager to claim him for their own various agendas.