Planet Fitness 5K set May 13; proceeds will benefit Girls Club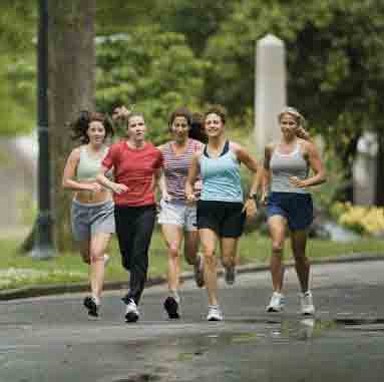 From the days of Jim Fix and "The Complete Book of Running," to today's wildly popular 5- and 10-kilometer runs, Americans for the past 40 years have enthusiastically laced up their shoes and hit the jogging trails. One such event will take place May 13, when the Planet Fitness 5K Run traverses a part of Palmdale through the picturesque Antelope Valley Country Club.
The fun will begin at 8:30 a.m. at Destination O-8 between the Super Walmart and Sam's Club outlets on 10th Street West, proceeding through the golf course, and back to Destination O-8 which in a few months will be the site of the southland's newest Planet Fitness exercise center. Proceeds from the event will benefit the Boys and Girls Club of the Antelope Valley.
Jogging is as popular today as ever. Running USA, a nationwide nonprofit organization that reports on the jogging industry, noted in 2015 that over a 10-year period participation in running events has grown by 70 percent. Two years ago, they reported that 42 million people went jogging at least six times in one month. The survey didn't take into account daily runners—or those who compete professionally—but the number was considered an increase of 2.5 percent from people who had jogged reguarly for at least two years, prior to the 2015 survey.
Jogging as popular as ever
Jogging is a booming hobby marked by a shifting demographic with women ages 25-34 years making up the largest portion of the latest participants. Running USA looked at the popular community runs and found that, for the first time, more women are participating in running events than men. Retailers, of course, have seen the sales of jogging shoes, socks, shirts and shorts practically explode with more than $15 billion in receipts rung up over the past five years.
The jogging boom is not necessarily fueled by traditional road races, as adventure runs and other non-traditional events have seen increases. Everyone from the American Heart Association, American Cancer Society, your local public safety organizations, schools, churches ... practically everyone, it seems, can gather throngs of participants with the promise of a free T-shirt, cool refreshments and the opportunity to meet new friends all while maintaining good health for a good cause.
The Sporting Goods Association also took a survey of prospective customers and found that Americans are running in record numbers. Their report from 2014 revealed that more than 50 million Americans will run at least twice a week, and in excess of 19 million will do so for at least 100 days in a year. More than $1 billion was raised for charitable "run/walk" events 2013, with the American Cancer Society's Relay for Life topping the list at $415 million.
More women running today
Most people don't separate the terms "running" and "jogging," but there is a difference. While both are aerobic exercises, running is usually faster and demands more effort from the heart, lungs and muscles than jogging. Running requires a higher level of overall fitness than jogging. Running is associated more with events like the recent Boston Marathon or last month's Los Angeles Marathon. The attraction is so strong for some people that the first woman to cross the finish line in Boston 50 years ago laced up her shoes once again. Women were not prohibited to register for the race, but there were no women participants back then, partly because no one believed they had the stamina to finish. Katherine Switzer in 1967 proved that women could cover 26 miles with ease.