Millennials: What will it take to move them toward independence?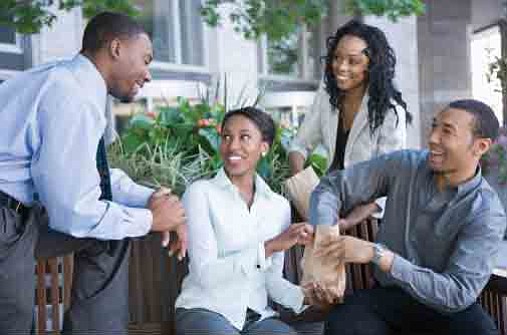 Sydney Burroughs gasses up her car every morning at 5:30 a.m. to be fully-fueled for a half-day's work. She's an Uber driver, albeit reluctantly, and when she's done roving from one destination to another, the remainder of her afternoon is dedicated to a second job as a barista at a small coffee house in Central Los Angeles. At 28 years-old, Sydney is in constant motion for nearly 13 hours every day. But juggling two service jobs wasn't part of her original plan. When she graduated from college in 2006, her eyes were set on a career in corporate advertising. Now, 11 years removed from recieving her cap and gown, she wonders if a time will come when she can finally put her degree to use.
"When I gather my passengers during the morning rush, many of them are my age and on their way to work," she explained. "If one of my passengers is dressed a certain way and looks friendly, I'll ask what he or she does for a living.
"Some work in the corporate world, others in fashion and I often get people who work in computer design or engineering. I once picked up someone who does what I want to do [advertising], and I probably drove him crazy with all of the questions I asked. This job, at least, allows me to live vicariously through the people I meet—it's both fascinating and extremely depressing."
Sydney earns roughly $900 a week driving for Uber (excluding fuel costs and maintenance). She earns an additional $500 every two weeks (before taxes), working part-time at the coffee house. With these combined incomes, she can afford to pay rent for her cramped studio apartment in Gardena, as well as cover other personal expenses. The money she has leftover goes to essentials like groceries and laundry detergent.
"I'm currently on a Ramen noodles diet," she joked. "I'm still eating like a college student even though I graduated more than 10 years ago. Maybe I'll have money for grown-up food when I've cleared the rest of my school debt."
Despite her efforts to be self-sufficient, Sydney occasionally relies on her father's generosity to help pay the bills. "He's my safety blanket." This dynamic in their relationship is symptomatic of a "failure to launch" among young adults between the ages of 18 - 32, otherwise known as the millennial generation.
Several challenges continue to hamper the progress of this demographic, including a lack of employment, affordable housing, and the ever-looming presence of school-related debt, especially for African Americans.
In 2013, the most recent period for which unemployment data are available by both race and educational attainment, 12.4 percent of Black college graduates between the ages of 22 and 27 were unemployed. For all college graduates in the same age range, the unemployment rate stood at just 5.6 percent. Today, 36 percent of Black millennials live with their parents, while 17 percent live with a spouse or partner. Less educated young adults are also more likely to live with their parents than are their college-educated counterparts — no surprise, Pew notes, given the financial prospects in today's economy.