Minority-owned companies fight for equity in advertising
By Stacy M. Brown | NNPA Newswire Contributor | 4/20/2017, midnight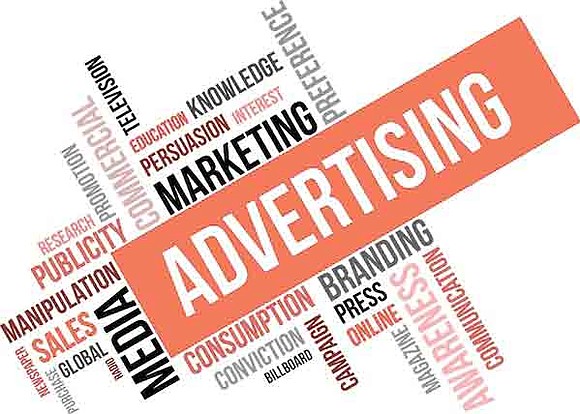 Retailers, restaurants, healthcare companies and technology firms often turn to newspaper inserts, as a tried-and-true method to reach consumers, especially minority consumers.
A major anti-trust lawsuit has been filed by the owner of an independent marketing company, who says that, if he's victorious, millions—if not billions—of dollars in pre-print advertising (inserts) could begin to flow freely to minority-owned publications that serve minority communities; publications that are often locked out of the market due to "forced buys."
Redan Bilingual Media, a Dallas-based strategic marketing company that specializes in helping companies reach the Hispanic-American community through out-of-home Hispanic marketing programs, bilingual employment recruiting, and translations services, has filed an action against the "Fort Worth Star-Telegram" and its parent company, McClatchy, alleging fraud.
Further, the 15-page lawsuit filed in the District Court of Tarrant County, Texas, notes that Redan and its founder, Brent Murphy, believe that publications that serve the Hispanic, African-American and general markets may not be aware that they're losing opportunities to compete for millions in advertising dollars, due to the actions of a few publishing conglomerates, who dominate the industry and might be colluding with some advertisers, while others are unaware of the controversy.
"We believe that the national advertisers are not aware of this issue," Murphy said. "We believe that national advertisers may not understand how their own agencies may be working in concert with conglomerate publishers."
Murphy continued: "We believe national advertisers will be very interested to learn how 'forced buys,' fraudulent audit reports and industry collusion may have forced these national advertisers to spend millions over the last four years on products that they could have obtained at a much lower rate."
As much as $6.24 billion in revenue was generated by the local media industry from advertising inserts, also known as "circulars," in 2014, according to the latest figures published by Borrell Associates, a research and consulting firm that tracks local advertising and helps media companies develop executive strategies.
The suit alleges that the Star-Telegram provided Redan with outdated media kits, which did not contain current and accurate audit results. The newspaper had misrepresented and mischaracterized the distribution of past products, the suit said.
Redan said it relied on accurate information when selling advertising in "En Casa" or "Mercado," both Spanish-language publications.
Also, after promising not to convert En Casa from a Spanish-language publication to a bilingual one, the Star-Telegram did proceed with those plans, resulting in significant economic loss to Redan, including the ultimate shuttering of Mercado.
Further, Redan said it had a longstanding business relationship with the marketing and advertising company, Motivate Inc.
Motivate Inc., agreed to place multiple pre-print and run-of-paper advertising orders for its customers through Redan, but the Star-Telegram, in breach of its agreement to extend an exclusive rate structure to Redan for the sale of advertising in "En Casa," offered significantly lower prices to Motivate Inc. in order to persuade the company to place insert orders through the Star-Telegram.
The Star-Telegram did so despite the knowledge that Redan had an existing agreement with Motivate Inc., which caused Redan to lose an entire year's worth of insert orders and run-of-paper advertising in En Casa and Mercado, which contributed to the ultimate loss of Redan's publication, Mercado, among other costs and expenses.