Documentaries look back on the events of April, 1992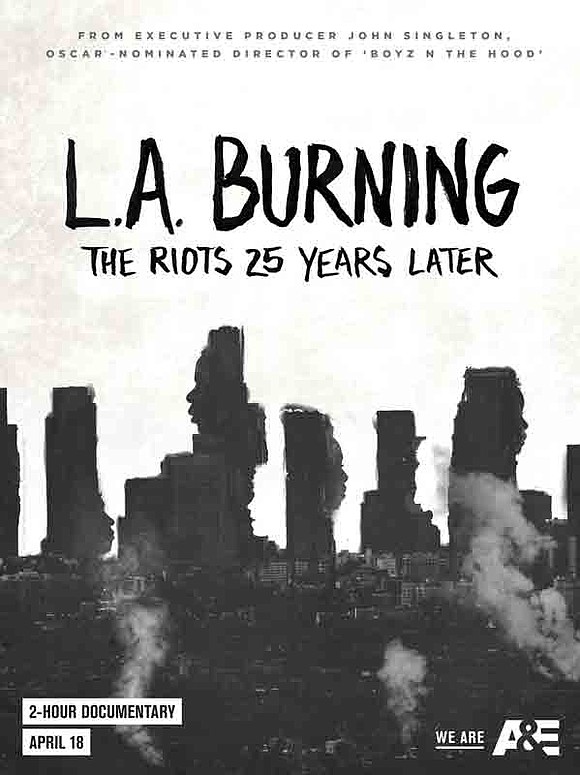 Interviewer: He (Rodney King) didn't seem to have weapon, did he? (Former) Sgt. Stacey C. Koon: "Yes he did have a weapon."
Interviewer: "What kind of weapon did Mr. King have?"
Koon: "It was his body. And he was under the influence of PCP.
Also on camera is LAPD Lt. Michael N. Moulin, who made the faithful command to withdraw his officers from the area under siege, a decision he stands by in the aftermath. To be sure, culpability is exhibited by authorities and participants in the unrest.
"It was just, one of those days (where) compassion was not handed out to other races," says South Central resident Gary Williams, one of the "LA 4" convicted of robbing truck driver Reginald Denny.
"Let it Fall" works best because it allows every conceivable segment to voice their recollections about what transpired. Yet and still, neither film offers a resolution to the problems still in existence in the City of Angels, perhaps because there isn't one.
"Burn Motherfxxxer, Burn!" will be nationally televised on Friday, April 21, at 9 p.m. on SHOWTIME. "Let It Fall: Los Angeles 1982-1992," premieres locally on Friday, April 21, at Laemmle's Music Hall 3, 9036 Wilshire Blvd., in Beverly Hills. It will be screened nationally on April 28 at 9 p.m., also on SHOWTIME.