To help ward off Alzheimer's, think before you eat
Judith Graham | California Healthline | 4/13/2017, midnight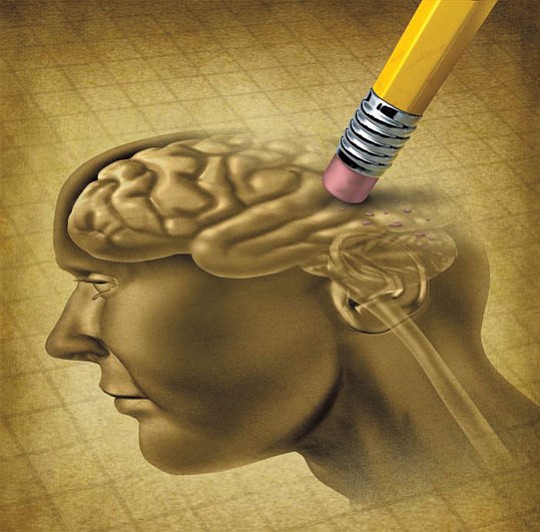 On that list is Vitamin E, a powerful antioxidant found in oils, nuts, seeds, whole grains and leafy green vegetables, which is associated with slower cognitive decline, a lower risk of dementia, and reduced accumulation of beta-amyloid proteins — a key culprit in Alzheimer's disease.
"The brain is a site of great metabolic activity," Morris said. "It uses an enormous amount of energy and in doing so generates a high level of free radical molecules, which are unstable and destructive. Vitamin E snatches up those free radicals and protects the brain from injury."
Also on her list is vitamin B12 — found in animal products such as meat, eggs, cheese and fish — and vitamin B9 (folate), found in green leafy vegetables, grains, nuts and beans.
Because aging affects stomach acids that facilitate the absorption of B12, "everyone who gets to middle age should have a doctor check their B12 levels," Morris said. A deficiency of this vitamin can lead to confusion and memory problems, while folate deficiency is associated with cognitive decline and an increased risk of dementia.
Omega-3 fatty acids found in fish and nuts oils, especially DHA (docosahexaenoic acid), are highly concentrated in the brain, where they are incorporated in cell membranes and play a role in the transmission of signals between cells.
"A primary focus has to be maintaining healthy" blood vessels in the brain, Greenwood said. "So, heart health recommendations are similar in many ways to brain health recommendations, with this exception: The brain has higher levels of Omega-3s than any other tissue in the body, making adequate levels even more essential."
Other studies point to calcium, zinc and vitamins A, C and D as having a positive impact on the brain, though findings are sometimes inconsistent.
Foods to avoid
For the most part, the Canadian and MIND diets concur on foods to be avoided or limited to once-a-week servings, especially saturated fats found in pastries, sweets, butter, red meat and fried and processed foods.
As for dairy products, "there's no evidence one way or another. If you like your yogurt, keep eating it," Morris said. Greenwood adds a caveat: Make sure you consume low-fat dairy products as opposed to whole-fat versions.
Other helpful diets
Randomized clinical trials have demonstrated that both the Mediterranean diet and the DASH diet have a positive impact on various aspects of cognition, although neither was created specifically for that purpose.
"At the end of the day, our [Canadian] diet, the MIND diet, the Mediterranean diet and the DASH diet are not that different; they're all likely to be helpful," Greenwood said.
The pattern counts
Studies promoting the cognitive benefits of drinking tea or eating blueberries have garnered headlines recently. But a focus on individual foods is misguided, both experts suggested. What matters instead is dietary patterns and how components of various foods interact to promote brain health.
The bottom line: Concentrate on eating an assortment of foods that are good for you. "As long as people are eating a healthful diet, they shouldn't have to worry about individual nutrients," Greenwood said.
This story was produced by Kaiser Health News, an editorially independent program of the Kaiser Family Foundation.