Fellowship, fashion, and festivity: Why we still go to church on Easter Sunday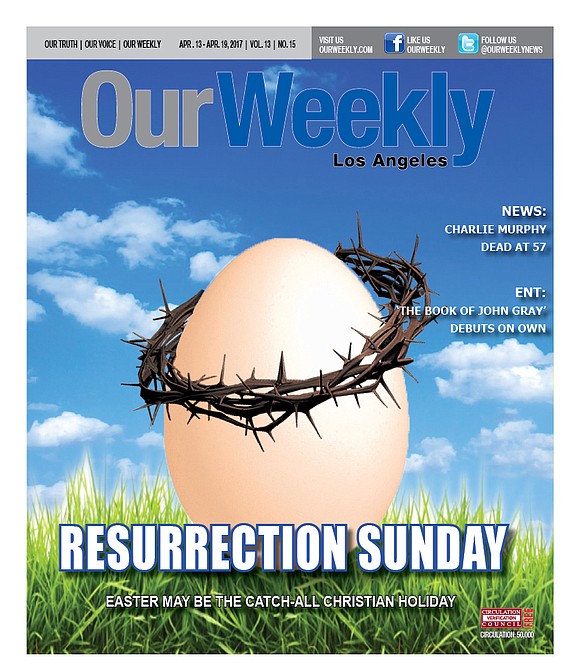 As families nationwide prepare to participate in one of the most heavily attended church days of the year—second only to Christmas Eve—floral print dresses and frilly fold-down socks for little girls, matching navy blazers with pastel tops and ties for fathers and sons, and if she's old school, mother's best and brightest Sunday hat, will likely be on display. Droves of Christians, believers and back-sliders alike, will crowd the doors of their nearest house of worship to see and be seen, enjoy all of the best musical selections and special programming sure to be on the queue, and of course to celebrate the resurrection of Jesus Christ. But why all the pomp and pageantry?
Let's keep it casual
In recent years, and probably also in response to declining church attendance (The Journal for the Scientific Study of Religion reports that less that 20 percent of the population attends church regularly) attire requirements have become much more relaxed and jeans and flip-flops have come to be increasingly commonplace in the House of the Lord. Depending on who you ask, this informality may be padding the decrease in loyal churchgoers, but isn't conducive to breeding devoted followers of Christ.
According to theologist and Pastor Jim Modlish: "The decline we are seeing in the church is directly related to the casual "worship" model of doing church. This model is the most widely used in America. It is the 'come as you are, enjoy your coffee while listening to some great music, and catch a short inspiring message that is always relevant for your life whether you believe in Christ or don't. We won't ask anything of you, and we won't expect anything from you. Just come!'"
Of course, church leaders knew this wasn't enough to develop faithful followers of Christ. The idea was that eventually, these casual observers would come to know Christ, and they would be transformed into zealous followers who would go to the ends of the world for their faith and perhaps even be willing to die for their Lord and Savior.
That is not what has happened.
In 2009, George Barna released a book, "The Seven Faith Tribes: Who They Are, What They Believe, and Why They Matter" where he discusses these "Casual Christians:"
"Casual Christianity is faith in moderation. It allows them to feel religious without having to prioritize their faith. Christianity is a low-risk, predictable proposition for this tribe, providing a faith perspective that is not demanding. A casual Christian can be all the things that they esteem: a nice human being, a family person, religious, an exemplary citizen, a reliable employee–and never have to publicly defend or represent difficult moral or social positions or even lose much sleep over their private choices as long as they mean well and generally do their best. From their perspective, this brand of faith practice is genuine, realistic and practical. To them, casual Christianity is the best of all worlds; it encourages them to be a better person than if they had been irreligious, yet it is not a faith into which they feel compelled to heavily invest themselves."