Church initiative issues warning to Sessions over police consent decrees
Not too fast FOP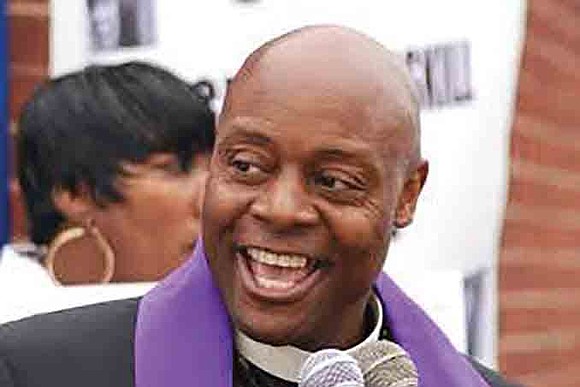 The National Black Church Initiative (NBCI), a faith-based coalition of 34,000 churches comprised of 15 denominations and 15.7 million African Americans, sternly warned Attorney General Jeff Sessions, the National Fraternal Order of Police and local police departments across the country that "we will not allow a dumbing down or a watering down of the already weak consent decree reached under the paper tiger of Barack Obama's Justice Department. Our public stance in the past has made it abundantly clear that we will use the strength of moral force to make sure that every single police department lives up to those consent decrees. We will never allow you or the National Fraternal Order of Police to cheapen the lives of Black people in this country period."
Rev. Anthony Evans, president of the National Black Church Initiative declared, "We would like to let the attorney general know that it is imperative that he find common ground with the Black Church as we move forward in what we believe is a highly volatile atmosphere where police will be considered the villain and not the good person.
The Black Church, in its finer traditions, will use all of its moral authority to help our police become America's finest. But if they shoot us indiscriminately, steal, lie and break the law themselves, then the church will have nothing for them other than our prayers, because while the law will throw them in jail, we will throw the moral book at them. But, if they are sincere and they live and treat others humanely, and they do everything in their being to help humanity, we will be the first organization to protect their human dignity. Let there be no mistake about it, if they try to water down any of the Consent Decrees we have an arsenal of six moral weapons at our fingertips to be employed, and we are not afraid to use them on behalf of all humanity. That includes the police and those who love them. If they choose to make the Black community a target, then we and God will make them a target."
The National Black Church Initiative two years ago has appointed a Minister in the 14 police and sheriff department consent decrees across the country in Albuquerque, Cleveland, East Haven, Connecticut, Ferguson, Mo., Los Angeles County (Antelope Valley), Maricopa County, Ariz., Meridian, Miss., New Orleans, Newark, Portland, Ore., Puerto Rico, Seattle, the Virgin Islands and Warren, Ohio, in the four out-of-court agreements in Alamance County, North Carolina, Miami, Suffolk County, New York and Yonkers, New York and in the six open and continuous investigations in Baltimore, Chicago, Ville Platte, Los Angeles, Orange County, California., D.A, Orange County California., Sheriff and Evangeline Parish, Los Angeles.
This is how we know that the National Fraternal Order of Police, (and a host of other which can be read in entirety at www.ourweekly.com) is not in the best interests of the Black community because, when the attorney general proposed such an outrageous review they did not speak up for the sake of justice and decency. They simply held their racial tongue.