'New era' of energy production draws ire of environmentalists
President Trump rolls back Barack Obama's Clean Power Plan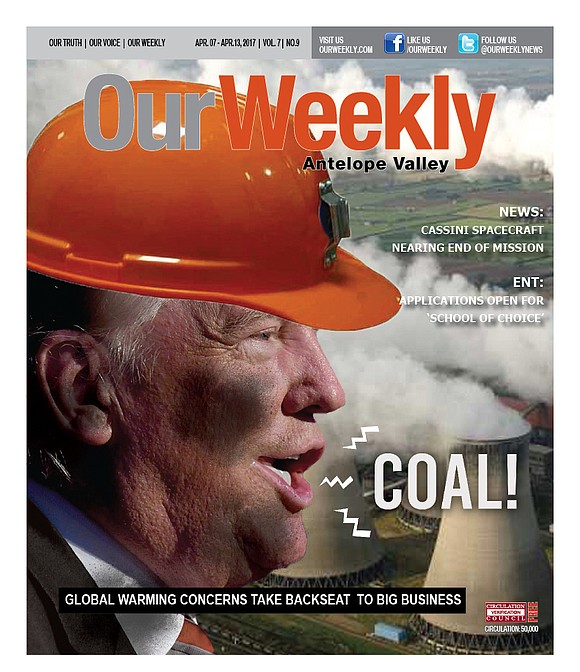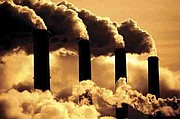 With a "new era" of energy production given credence with President Donald Trump's executive order to help revive the coal industry and—it is anticipated—to create jobs, critics in California and in several other states believe that years of progress in combating global warming may have been for naught.
President Trump's move makes good on his campaign promise to rollback the Obama administration's attempt to wean America from fossil fuels. His executive order seeks to suspend, rescind or flag for review measures that have placed more stringent controls on energy providers to reduce pollutants from entering the atmosphere. The order initiates a review of the Obama-era Clean Power Plan, which restricted greenhouse gas emissions at coal-fired power plants. This regulation has been the subject of long-running legal challenges by Republican-led states and those industry leaders who may profit from increased burning of oil, coal and gas.
Under the new order, the federal government will reportedly abandon the so-called "social cost of carbon" that regulators had carefully calculated and begun factoring into their decisions on permit applications and rule making. The new directives could mean less restrictions on methane releases at oil and gas drilling facilities, and agencies can reportedly stop contemplating climate impacts as they launch new projects. In addition, restrictions on coal leasing and fracking on federal lands will be lifted.
"An outrageous move"—Gov. Jerry Brown
California leaders quickly denounced the new energy directives. Gov. Jerry Brown vowed that the president's "outrageous move will galvanize contrary force" and already he and more than a dozen U.S. governors have moved to consolidate the power of other states and countries who are united on climate action. This may be a formidable coalition as U.S. states and foreign governments represent about a billion people and a third of the global economy (California is the world's fifth largest economy).
"Gutting the Clean Power Plan is a colossal mistake and defies science itself," Brown said last week. "Erasing climate change may take place in Donald Trump's mind, but nowhere else."
Trump's order lifts a 14-month moratorium on new coal leases on federal lands. The Obama administration had imposed a three-year moratorium on new federal coal leases in January 2016, arguing that the $1 billion-a-year program must be modernized to insure a fair financial return to taxpayers and address climate change. But while Republicans have blamed Obama-era environmental regulations for the loss of coal jobs, federal data has shown that U.S. mines have been shedding jobs for decades under presidents of both parties, because of increased automation and competition from natural gas and oil shale exploration.
Advances in solar power and wind turbines have also affected the coal mining industry as these methods can produce emissions-free electricity much cheaper than burning coal.
Obama rules 'burdensome, expensive"
The Environmental Protection Agency's (EPA) carbon dioxide emissions standards for new power plants, first proposed under the Clean Power Plan in 2012 and finalized in 2015, effectively banned construction of new coal plants that don't utilize highly speculative carbon-capture-and-storage technology. Industry insiders said this measure played a significant role in taking new coal plants off the table, as utility companies could see that it would be to expensive to build a plant to meet the more stringent pollution guidelines.