Nationwide prison strike highlights modern-day slavery, peonage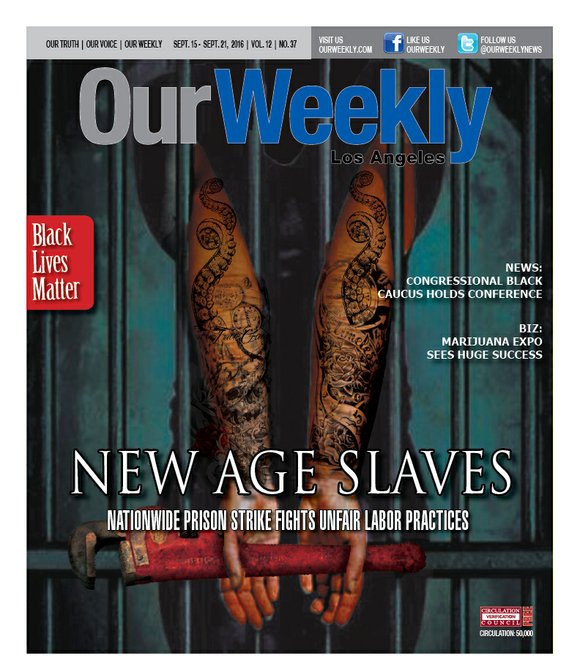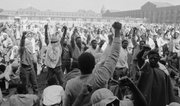 On Sept. 9, 1971, a riot occurred at the Attica Correctional Facility in Attica, N.Y. The riot is one of the most well-known and significant uprisings of the Prisoners' Rights Movement. It was based upon prisoners' demands for political rights and better living conditions and was sparked two weeks after the killing of George Jackson, a Black Panther and organizer at San Quentin State Prison. During the Attica uprising, about 1,000 of the institutions' approximately 2,200 inmates rioted and seized control of the prison, taking 42 staff hostage. They were able to maintain control of the prison for four days until they were overtaken, and 43 individuals (33 inmates and 10 correctional officers and civilian employees) wound up dead.
Attica 45 years later
Although no reports of anything that drastic have surfaced this year, thousands of prisoners across the nation chose the 45th anniversary of the Attica Prison Riot to launch their own nationwide prison strike, and it is already being recognized as the largest in American history with at least 24 states and 44 facilities confirming some sort of participation.
The chief complaint: "slave-like" labor conditions. Prisoners are also protesting mass incarceration overall, prison overcrowding, unhealthy/unsafe living conditions, mistreatment by prison guards and lack of access to rehabilitative resources.
At the forefront of this demonstration, are the Industrial Workers of the World - Incarcerated Workers Organizing Committee (IWW-IWOC) and the Free Alabama Movement (F.A.M.) which describes itself as a prisoner's comrade's solidarity organization which advocates for human rights, dignity, and respect while inmates serve their debt to society. The group's motto is "to Educate, to Elevate, to Liberate." F.A.M. works in solidarity with families outside of the prison walls to implement change on the inside.
A plan of action
After launching its movement in 2014 with the first coordinated work stoppages and shutdowns in Alabama prison history, F.A.M., building on its success with subsequent strikes, issued a call in 2015 with its document titled F.A.M.'s 6-Step Plan of Action 2015 for the first coordinated nationwide prison work strike in U.S. history. This plan, along with its publication, "Let The Crops Rot in The Field," were then circulated throughout F.A.M.'s nascent network of supporters for its "National Freedom Movement Against Mass Incarceration and Prison Slavery."
The plan called for supporters to do the following:
Step 1. Draft a Freedom Bill for your state, identifying the laws and changes that need to be made to address mass incarceration and prison slavery in your state.
Step 2. Find a prison in your state and make it the headquarters for your "Free (your state's name) Movement."
Step 3. Identify a list of McDonald's storefronts in your city/county/state that you will organize awareness rallies/protests in front of. (McDonald's was likely chosen because the fast-food chain is one of the largest companies contributing to the exploitation of inmate labor, by using prisoner's services to produce its plastic cutlery and employee uniforms.
Step 4. Start organizing at the prisons with other family members on visitation days.