Celebrating everyday moments
Top family-friendly ice cream desserts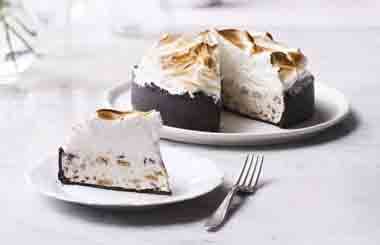 Finding time to celebrate family moments is always sweeter with a delicious ice cream dessert.
Breyers partnered with celebrity chef Curtis Stone and his wife, actress Lindsay Price Stone, to celebrate its 150th birthday. The couple created 12 delicious ice cream recipes inspired by each month of the year using Breyers Natural Vanilla ice cream. From January's recipe featuring Fortune Cookies and Natural Vanilla Ice Cream with Mandarins and Oranges to December's Spicy Hot Chocolate Floats, families have desserts to celebrate everyday moments all year long.
"Beyond a great taste, Breyers Natural Vanilla offers families peace of mind with its simple ingredients like sustainably farmed vanilla beans," Curtis Stone said. "Also, it's made with milk and cream from cows not treated with artificial growth hormones*."
Start making the most of family time by visiting Breyers.com for more recipes and join in on the birthday celebration.
*Suppliers of other ingredients such as cookies and sauces may not be able to make this pledge. The FDA states that no significant difference has been shown between dairy derived from rBST-treated and non-rBST-treated cows. Find more information about the Breyers pledge at Breyers.com.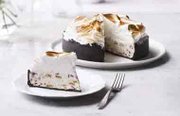 S'mores ice cream birthday pie
Prep time: 20 minutes, plus 8 hours 40 minutes freezing time
Cook time: 2 minutes
Serves: 12
Nonstick cooking spray
8 ounces milk chocolate, coarsely chopped, divided
2 1/4 teaspoons canola oil
30 chocolate wafer cookies

pinch of salt
5 graham cracker sheets, broken into bite-size pieces
6 cups Breyers Natural Vanilla Ice Cream, softened
4 large egg whites
1/2 cup sugar
birthday candles (optional)
Lightly spray 9-inch springform pan with 3-inch high sides with cooking spray.
In small bowl over simmering water, stir 3 ounces chocolate and oil until melted and blended.
In food processor, grind chocolate wafer cookies into fine crumbs (about 1 1/3 cups). Add chocolate mixture and pinch of salt and pulse until moistened. Press crumb mixture evenly onto bottom and 1 1/2 inches up sides of pan. Freeze for about 10 minutes, or until crust hardens.
In large chilled bowl, fold graham cracker pieces and remaining chocolate into ice cream. Pour mixture into frozen crust and smooth top. Freeze for about 8 hours, or until ice cream hardens. Remove pie from pan and transfer to platter. Return pie to freezer.
In large bowl, using electric hand mixer on medium-high speed, beat egg whites until foamy. Gradually add sugar and beat for about 5 minutes, or until firm glossy peaks form.
Using large spoon, dollop meringue onto pie and spread decoratively, making sure no ice cream is exposed. Using kitchen blowtorch, torch meringue until browned all over.
Freeze pie for about 30 minutes, or until meringue has stiffened. Decorate with lit birthday candles, if desired. Slice and serve immediately.
Note: Pie, without meringue topping, can be made up to 1 week ahead, covered and frozen.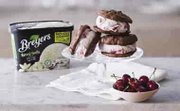 Brookie cherry ice cream sandwiches
Prep time: 20 minutes, plus 2 hours 30 minutes freezing time
Cook time: 25 minutes
Serves: 8
1/2 pound fresh cherries, pitted and halved