Across Black America
Carol Ozemhoya | OW Contributor | 11/23/2016, midnight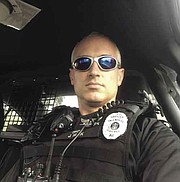 Alabama
On Nov. 16, Talladega City Manager Patrick Bryant reported that a police officer had been fired after posting racist posts to Facebook. The posts were allegedly captured in screen grabs from Officer Joel Husk's account, with one from Last American Patriots and the other from Donald Trump, the Political Movement, reports The Grio. The post from Last American Patriots showed a picture, in black and white of the bloody aftermath of a battle, with White bodies strewn across the field, and the caption: "Over 620,000 White people died to free Black slaves and still to this day not even 1 thank you." As for the post from Donald Trump, the Political Movement, the post contained side-by-side images of Melania Trump and Michelle Obama. Beside Mrs. Trump was the caption, "Fluent in Slovenian, English, French, Serbian and German," while Mrs. Obama's image had the caption, "Fluent In Ghetto." Said Bryant: "We will not tolerate that kind of conduct by any employees. We take very seriously our responsibility to treat everyone equally and equitably … We have to make sure we take steps for the community to trust us."
District of Columbia
Howard University has received a number of offers of assistance to help Haiti following the devastation of Hurricane Matthew, as well as an appeal by Howard University President Wayne A. I. Frederick, M.D., for support and contributions. Last week, the school announced the start of the coordinated #huHaiti Hurricane Relief Drive to support the people of Haiti. "Howard University has long-standing and steadfast connections with Haiti and we remain a pillar of support in the country's time of need," Dr. Frederick said. "We appreciate all of the contributions that our community is providing in support of the University's global service mission." Representatives of several academic units have volunteered support.
---
An autopsy has concluded that former Washington, D.C. Mayor Marion Barry's son died of an accidental PCP overdose. According to a spokeswoman for the D.C. Medical Examiner, Marion Christopher Barry, who went by Christopher, died of acute phencyclidine toxicity. He was 36 years old at the time of his death. In the past, Christopher had struggled with drug abuse. In 2011, he was given 18 months of probation for PCP possession. His father was once famously arrested in 1990 during an FBI sting operation in which he was caught smoking crack cocaine.
Florida
A disgruntled White customer got so upset at how long his order was taking at a Miami Starbucks that he began screaming "Trump!" at a Black employee. The man then claimed "anti-White discrimination" was to blame for his delayed coffee, called another employee "garbage" and threatened to punch somebody. Witness Juan de Cárdenas says, "so he started disparaging the staff. Cárdenas whipped out his phone to take a video just as the man called the Black employee "trash," demanded his money back and started shouting, "I voted for Trump! Trump! You lost, now give me my money back," at the staff. The man then walks up to the Black Starbucks employee and calls her "trash" yet again before asking for her name so he can report her to Starbucks management. Two men then engaged in a war of words for a full minute in the middle of the store. Cárdenas says the two men "almost came to blows." The angry White man threatened to "punch out" the other guy before storming out.