Election Watch 2016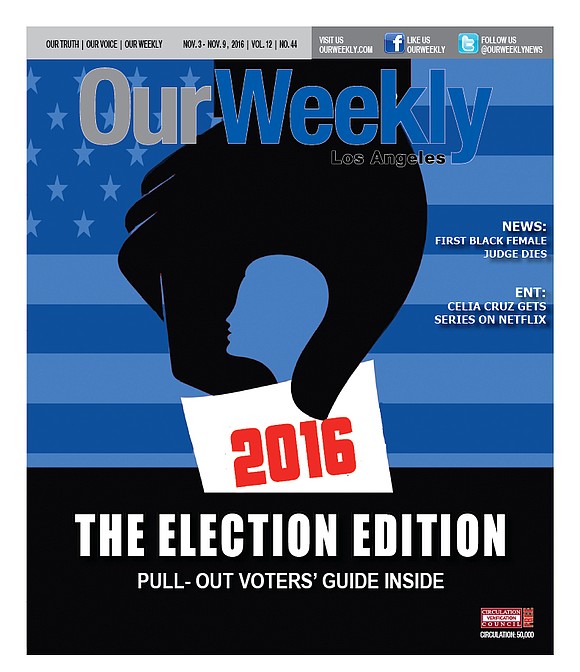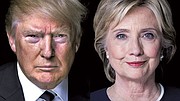 In some ways, it will be very good for President Barack Obama to step away from the White House in January 2017, after this month's election of a new POTUS. He will have been in office for eight years and will have brought humor, intelligence, statesmanship, responsibility and grace to his time as president of the USA. There were no TMZ-level scandals, no bizarre failures of fortune, no lapse in attention to doing the job well. For the African American population, the rest of the USA populace, and the always-watching, listening world, he did not embarrass us or his family.
He was an excellent steward, and will leave the office with an incredible Gallup Poll approval rating of over 50 percent (currently, 57%). By comparison, very, very few former presidents, including George W. Bush (27%), Bill Clinton (58%), Ronald Regan (51%), Dwight Eisenhower (58%) and Harry Truman (32%), as generally recorded in October of their last term, walked out with those kind of numbers. The Gallup Poll average for outgoing 20th and 21st century presidents is 53 percent.
Coupled with that, the most recent Gallup Poll of world leaders, based on interviews with citizens in 132 countries in 2015, found the USA under the Obama administration to be the top-rated country, with Germany a close second, the European Union third, China fourth, and Russia a very distant fifth.
Steady success lasts only so long, however. Sometimes it's best to know when to take one's leave—or to be forced by term limits to do so—before the inevitable tailspin sets in. Job well done, Mr. President. You set a new standard and opened the door to other talented African Americans and Americans of color to seek this country's top job.
Now to your successor—Yee Gads!
Having the first female POTUS would be four years of excitement, for sure, but electing a boastful, thin-skinned loudmouth who has already been ranked by some as the sixth greatest danger facing the near future of the world, would also be exciting, but not in a pleasant way. The Economic Intelligence Unit, a research and analysis department of The Economist Magazine, just published a list of the 10 greatest threats to the world's economy. With a sustained Chinese economic crash being number one, and the resumption of the cold war with Russia (most likely because of Russian adventures in Ukraine) as number two, a Donald Trump presidency came in tied at number six with jihadi terrorism (and ranked higher than the Brexit or Chinese intervention in the South China Sea). The election of the next American president on Nov. 8, already deemed one of the most important in this country's history, will indeed be nerve-racking, if nothing else.
Almost as important ( in some ways, more important) than the presidential race, are the numerous congressional races across the country. With a continuing Republican majority running Congress for another four or more years, progress on public and college education, transportation, international trade, healthcare insurance, African policy, and the economy in general, is not likely. There are 469 congressional seats being contested on Nov. 8—34 U.S. Senate seats and 435 House seats. In order to flip the U.S. Senate, Democrats need to hold onto the 44 seats they currently have (only 10 Democratic seats are being contested this election) and gain five more of the 24 Republican seats on the various ballots. For the House of Representatives, mainly because of the legalized gerrymandering allowed every 10 years—reapportionment—the path of resistance is much greater. Democrats would have to win 30 new seats while holding onto their current 188 seats in order to change the control of that part of Congress.