Pills from the underground
nNon-prescription Viagra, commonly known as a male-enhancement drug for the elderly, has infiltrated the bedrooms of today's young Black men.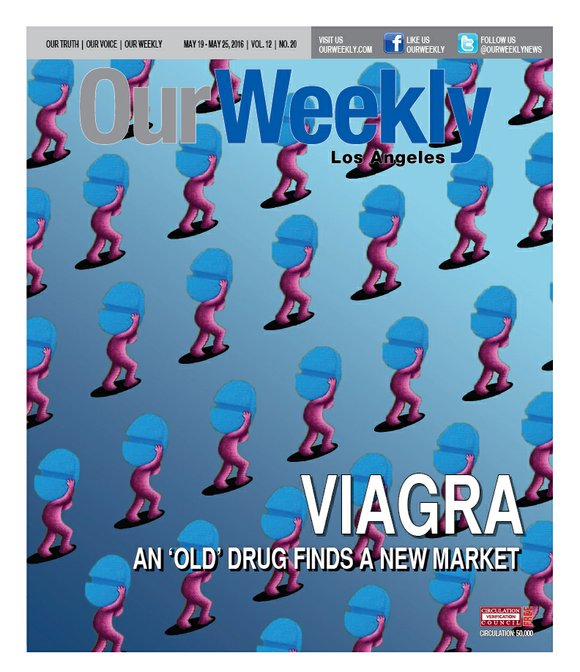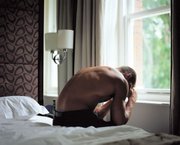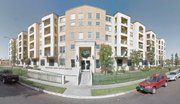 Clinton O'Neal is a genetic marvel. He's nearly 6-foot-4 inches tall, his physique consists of layer upon layer of hulking muscle and is devoid of visible body fat. According to a handful of his past lovers, each of whom asked to be kept anonymous, Mr. O'Neal is also well-endowed. It's his most prized possession aside from the multigenerational collection of pornography he has tucked away in his closet.
Clinton's appetite for watching adult movies was nearly on par with his desire to engage in the real thing. He'd regularly forgo meet-ups with female acquaintances in exchange for solitary moments on his sofa. The severity of Clinton's pornography fetish eventually morphed into a real problem. One night, after splitting an entire bottle of Don Julio tequila, he and a voluptuous guest succumbed to their primal inclinations. But O'Neal couldn't get aroused. The woman picked up her clothes and marched out the door.
"That ordeal really messed with my head. I would watch porn, even my favorites, and nothing worked," he said. This embarrassing moment prompted O'Neal's decision to experiment with Viagra and other penis-enlargement products. He initially resisted the prospect of soliciting outside help to solve a very personal problem. But eventually his ego was usurped by a mounting fear that at some point he would again experience the humiliation of a woman's eyes glazing over in response to his "deflated" genitals. Rather than relying on late-night infomercials and Google, O'Neal made the practical choice of consulting a physician's expertise in regard to the effects of Viagra.
He assumed the meeting would end with a doctor's note prescribing a brand new set of shiny, blue pills. What ultimately transpired, however, was an impromptu lecture about the myths behind erectile dysfunction (ED) as well as those regarding the influence that race has on the size of a man's sexual organs.
Clinton's physician, bespectacled and gray-haired, assured him that most adult males, regardless of their nationality, are equipped with a penile length that on average ranges from five to seven inches. However, a man's girth, the doctor explained, typically "varies from one patient to the next."
In a study conducted at the Nnamdi Azikiwe University Teaching Hospital (Nnewi, Nigeria), a group of 115 adult males were examined to determine whether there's a correlation between penis size and race. The results were compared with similar studies on males of other ethnicities, which were accessible to the authors. Examinations were performed in various cities across the globe, including Italy, Greece, Korea, Britain, and the United States of America. In conclusion, the average full-stretch penile length of Blacks was the largest (13.37 cm) and the mean flaccid length was 9.36 cm.
"This aspect, if anything, is what separates the men from the boys," O'Neal's physician explained half-jokingly. "Length plays a minimal role in giving a woman sexual pleasure.
"But watching too much porn has the potential to delay, or in some cases, impair a man's ability to have erections, even if he's in the company of an affectionate woman. You may be struggling with that problem."