Mother's Day is perfect opportunity to express a most heartfelt 'thank you'
Plenty of shopping time until Sunday
5/6/2016, midnight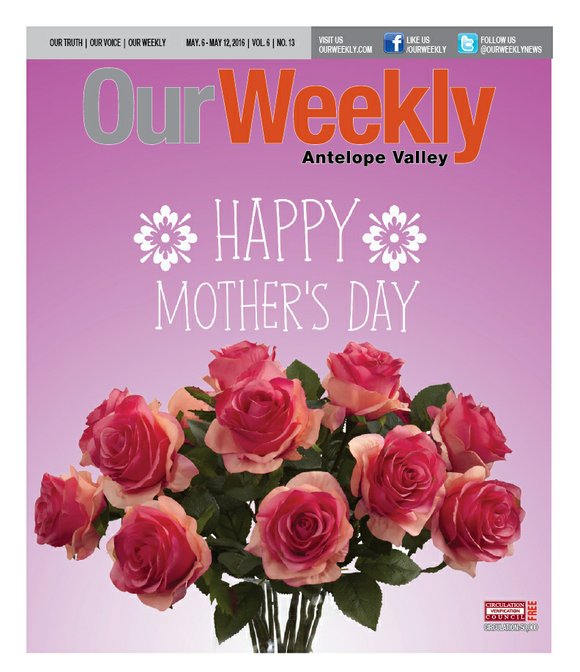 "I'll always love my moma, she's my baby girl.
I'll always love my moma, she brought me in this world."
"I'll Always Love My Moma"
The Intruders, 1973
For practically everyone, those words ring as true today as they did when they blared out of the radio some 43 years ago. Mom is usually the second person to grasp your little newborn body (besides the doctor, of course) and the attachment formed in just those few seconds will usually last a lifetime. With Mother's Day upon us this Sunday, we take this yearly opportunity to say thank you to the person who was there when we took our first steps, said our first words, attended our first day of school, kissed and soothed our scrapes and scars, and proudly watched and nurtured us as we grew.
In our formative years, most of us remember hearing "Kids in Africa don't have peas. Eat them now." Or, "If everyone jumped off a building, would you do it, too?" You may remember, "For God's sake, turn that racket down. Nothing but 'babuh, babuh, babuh!'" And lest we forget, "Wait until you have children, you'll see." No, you shouldn't wait until one day in May to say "I love you, mom," but because the holiday hosts enormous sentimentality, you cannot let the day go by without awarding mom with something special. It doesn't have to be an expensive gift, but most children—particularly those just starting out in the work world—will sacrifice and find the extra cash to fete mom on her special day. Most moms may respond with "Thank you, but you shouldn't have done this" often meaning that she knows your early paycheck doesn't warrant such a splurge, but it's for mom and nothing's too good for her.
Flowers always a great gift
The sentiment behind Mother's Day has not changed much since Julia Ward Howe ("The Battle Hymn of the Republic") wrote the first proclamation for the holiday in 1870. Back then—as it continues today—flowers were the most practical gift item because it simply meant walking to the nearest patch of blossoms and picking a beautiful bouquet. Often it was a handmade gift like a wood carving from a husband or son, or a scarf or bonnet sewn with love by a daughter. Of course, those who could afford it could purchase expensive items like jewelry or maybe the latest in fashion. Whatever the monetary consideration, people for almost 150 years have set aside time and money to make sure that mom was celebrated on her special day.
Today, purchasing a Mother's Day gift is as easy as clicking on your tablet or smart phone. The holiday falls on the perfect day—a Sunday—which retailers relish because it provides an entire weekend for shopping whether it be at an online or "brick-and-mortar" store. This year, the National Retail Federation (NRF) reports that Americans are expected to spend $21.4 billion on Mother's Day, with jewelry selections topping the individual gift items at $4.2 billion. Another $2.2 billion is anticipated on gift cards, $1.9 billion on clothing and consumer electronics, and $1.6 billion on what is called "personal services" that may include special outings, flowers and greeting cards.