Hollywood by Choice
Salute! Black women in Hollywood
Gail Choice | 3/24/2016, midnight | Updated on 3/24/2016, midnight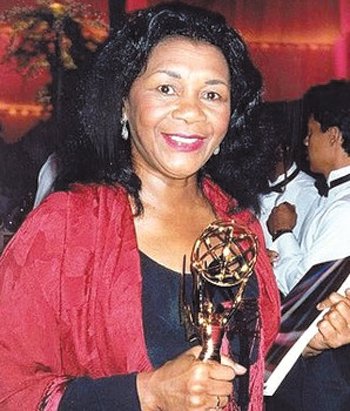 In honor of Women's History Month, I'm taking the opportunity to recognize and salute actresses that have helped pave the way for today's television and film stars.
I discovered actress Theresa Harris late in my life on Turner Classic Movies (TCM). I was watching the 1933 classic film "Baby Face" starring Barbara Stanwyck, when I was introduced to this outstanding actress. I was struck by her acting ability and her screen presence. She was the 'help' at Stanwyck's speakeasy-like bar, yet she and Stanwyck were best friends. Basically Stanwyck slept her way to the top, and Harris' character, Chico, benefitted from it. Harris was not your typical Hollywood maid; she matched word-for-word, and fashion-for-fashion with Stanwyck.
Harris appeared with more stars of the Golden Era of Hollywood than any other Black actress at that time. She was actually known as the 'Maid of Hollywood.' However, like most Black women in entertainment in that day, she was multi-talented. She got an opportunity to show her talents as a singer and dancer in Black-cast films. Harris appeared in nearly 90 films, working at every major studio. (Dec.31, 1911, Houston, Tex.-Oct. 8, 1985, Inglewood, CA)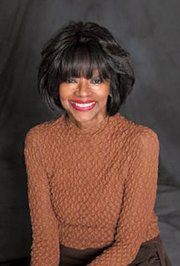 Mary Alice is another one of my favorite actresses. The first time I saw her was in the original, classic film "Sparkle." She was the hard-working single mother of three beautiful and talented young women destined for stardom, and her performance was riveting. You could actually feel her anguish as she tried to warn her eldest daughter about a man who would eventually bring her I have down. I never forgot her performance, and followed her outstanding career.
Alice appeared in more than 50 television shows and feature films. She made her screen debut in the 1974 film, "The Education of Sonny Carson." In 1987, she received a Tony award for the Best Featured Actress in a Play, for her work in "Fences." She also won an Emmy Award for Outstanding Supporting Actress in a Drama series in 1993 for "I'll Fly Away" (1991- 1993). Alice currently lives in Los Angeles.
Actress Jonelle Allen was a very familiar face on television as well as film. She is literally a star of stage, screen and television. She made her Broadway debut at age six in "The Wisteria Trees." As an adult, she racked up a variety of awards and recognition such as a Tony Award nomination for "Two Gentlemen of Verona."
Allen is perhaps best known as Grace, the entrepreneurial cafe owner in the Old West that she played for seven years on "Dr. Quinn, Medicine Woman." She was also known as the flamboyant and outspoken Doreen Jackson on the NBC soap opera, "Generations" and as Lucinda Cavender, the vampire witch in the horror comedy film "The Midnight Hour."
Allen caught my attention for her role in "Dr. Quinn Medicine Woman;" to see a Black woman in a western was wonderful, and I later learned that her experiences on the show were based on historical fact. She brought honesty and intensity to the role.