Women's History Month
Alice Coachman: First Black woman to win Olympic gold
jason Lewis | OW Contributor | 3/17/2016, midnight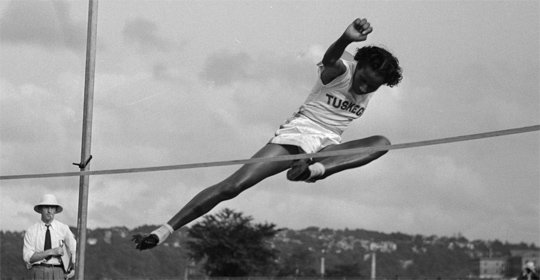 Upon her return home, Coachman was a star. She received a parade, and many people sent her gifts. But even in her moment of glory, it was still evident that Blacks were viewed as second class citizens.

There was an assembly in Coachman's hometown of Albany to honor her. Blacks were on one side of the room, and Whites were on the other. The mayor of the town gave her great praise at the assembly, but he would not shake her hand. She felt that he did her wrong, because she won the gold medal as an American, as a woman from the State of Georgia, and from the town of Albany.

Coachman won the gold medal as an American, but she was not received as one. It pained her that she felt more welcomed in London during the Olympics than in her home town. After coming home, she received numerous gifts, and she quickly developed a sense of where the gifts came from, according the TeamUSA.org website. If the gift giver signed their name, it was from a Black person. If there was no name left on the gift, it was from a White person who did not want people knowing that they sent a gift to a Black person.

Even with the racial issues, Coachman inspired the next generation of Black athletes, and more Black women got involved in sports after that. She was one of the Black trailblazers who opened the doors for the next group of Blacks who brought more equality to sports, during the Civil Rights era.

During her career, Coachman was named to five All-American teams, and she was inducted into eight different Halls of Fame. At the 1996 Atlanta Olympics ,she was named one of the 100 greatest Olympians ever.