Black women have long history in professional baseball
Women played in the Negro League
Jason Lewis | 3/10/2016, midnight | Updated on 3/10/2016, midnight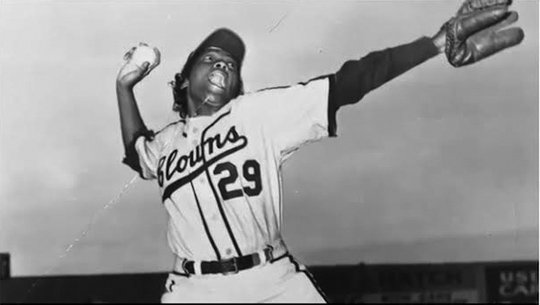 Mamie "Peanut" Johnson was the first female pitcher in the Negro Leagues, when she was also signed by the Indianapolis Clowns in 1953. She recorded a 33-8 win-loss record and batted .273 over her career.

Johnson only stood 5'3", which was why she was called "Peanut." She played baseball everyday growing up in Ridgeway, S.C., and she continued to play while attending New York University. She too was rejected by the All-American Girls Professional Baseball League.

"If I had played with White girls, I would have been just another player, but now I am somebody who has done something that no other woman has done," Johnson is quoted as saying.
After being spotted practicing on a baseball field in Washington, D.C., Johnson was given a tryout with the Clowns, and she instantly made the team.

During Johnson's first game, an opposing batter yelled out to her:"What makes you think you can strike a batter out? Why, you aren't any larger than a peanut!"
Johnson struck the batter out in three pitches, without saying a word to him.

Connie Morgan became the third woman to play in the Negro Leagues, also with theClowns. She was signed to replace Stone, who was traded to the Kansas City Monarchs.

Morgan played two seasons with the Clowns and then five seasons with the North Philadelphia Honey Drippers, an all-women baseball team, where she batted .368.