Super Bowl champ honored locally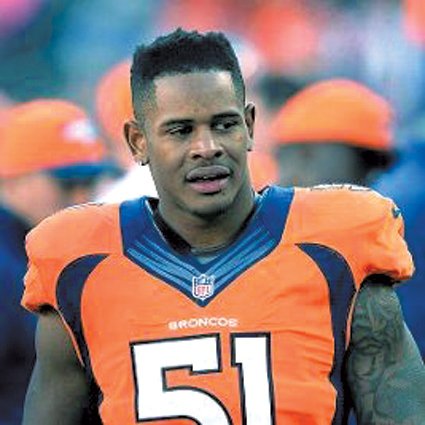 Todd Davis, a member of the 2016 Super Bowl champion Denver Broncos, this week received a proclamation from the Palmdale City Council which declared July 16 as "Todd Davis Day."
"Todd Davis is a great role model for young student athletes everywhere," said Palmdale Mayor Jim Ledford. "His example of hard work, tenacity and determination are proof that dreams can and often do come true." Davis hosts an annual football camp at Highland High School, this year scheduled for July 16.
Davis, a graduate of Paraclete High School, is the second football player from Palmdale to win a Super Bowl ring; former Highland High star DeShawn Shead was a member of the Seattle Seahawks championship team in 2014.
Davis reportedly began his football career at age 9 when he participated in Highland Youth Football. A few years later, Davis would record 119 tackles as a prep outside linebacker. He attended Sacramento State University where he was selected defensive MVP, named to the Big Sky Conference and had 131 tackles in his senior year.
Originally drafted by the New Orleans Saints in 2014, Davis signed with Denver later that year.