Dad's special day requires only affection, gratitude and love
His gifts cost far less than mom's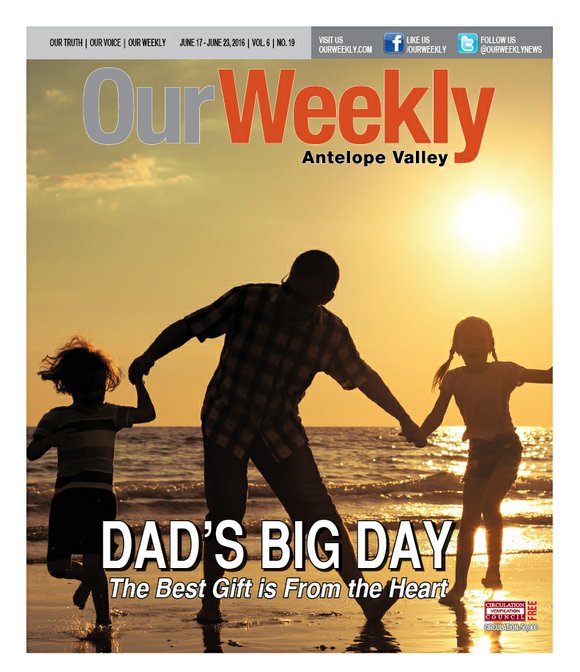 On Sunday we fete dear old dad. And while most contemporary households no longer point to him as the singular bread winner, he remains the role model for the family, the person who is often called upon to do the "heavy lifting" so to speak whether that be manual labor or filling in for mom in her absence.
Today's dads participate increasingly in practically every aspect of family life—from making the "nine-to-five" trek each day to domestic responsibilities—yet their worth in retail terms lags considerably behind mom. The National Retail Federation (NRF) has provided confirmation to a long-standing suspicion in that we will spend much more on mom for her day than we will for dad. This year, Americans are expected to spend approximately $12.5 billion on Father's Day, compared to the $20 billion we shelled out for mom last month. These figures average to about $113 per father, versus an average of $169 per mother. Why is there such a glaring difference?
Why do mom's gifts cost more?
"It's just harder to buy for men," said Robert Passikoff, president of the retail consultancy Brand Keys. He indicated that people tend to feel a bigger emotional link to mom than to dad, but added a more pragmatic reason: there's a lot more things to buy for mom... and they cost more.
"Kids will traditionally buy a card and flowers and an item of clothing for mom," Passikoff said. "They'll take her out to brunch or dinner, things like that. For dads, it can be difficult to find something that he likes and therefore you'll find gifts like a tie, cologne or a gift card. The kids don't decide to spend less on dad, they just end up doing so."
Gift cards tend to get more popular each year and are available practically everywhere you shop or dine. The NRF says that about 64 percent of consumers will give dad one of these handy cards good for everything from a steak dinner to a set of tires. Mom does even better with gift cards with 81 percent of consumers opting for this gift. An NRF national poll conducted last month found that more than six in 10 respondents planned to get dad a gift card. About four in 10 said they'll get dad something like a sweater or tie, and another four in 10 will treat dad to dinner or tickets to a ball game.
Gift cards more popular than ever
"It's not a contest between mom and dad," Passikoff explained, "but rather people are increasingly busy these days and don't spend a lot time dwelling over a gift item." He said gift cards allow the recipient to select what they want at a specific outlet. Most people have an idea of what their parents like and enjoy, so these days they'll opt for a gift card and let the parent shop at their leisure. "Gift cards can come in handy for [some] fashion items because they don't have to worry if they've selected the wrong size or unflattering (or "ugly") design," Passikoff noted.