NAACP Chairman honors five with Image Awards
Called 'agents of change'
OW Staff Writer | 1/28/2016, 10 a.m. | Updated on 1/28/2016, 10 a.m.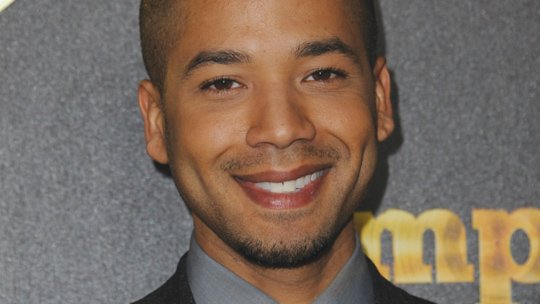 This year the chairman of the NAACP National Board of Directors, Roslyn M. Brock, will present on Feb 5th the Chairman's Award to individuals and organizations who have used their distinct platforms to be agents of change.
The civil rights organization announced this week that the recipients are Brittany "Bree" Newsome; Justice League NYC; Concerned Student 1950 Collective at the University of Missouri, Columbia; The University of Mississippi NAACP College chapter; Rev. Dr. Otis Moss III; Rev. Dr. Howard-John Wesley; Rev. Dr. Jamal Harrison Bryant, and Jussie Smollett. The presentation will take place during the 47th NAACP Image Awards, broadcast live next Friday. at 9 p.m. ET/PT tape-delayed) on TV One.
"It is a rare privilege for me to present the NAACP Chairman's 2016 Award to an outstanding group of trailblazing leaders all under the age of 50 who have given voice and vision to the mantra that Black lives matter," Brock said. "The five individuals and three organizations have raised awareness of social, educational, and economic injustice from college campuses, church pulpits and the streets, and exemplify what this award symbolizes—"Courage Will Not Skip this Generation.®"
The NAACP Chairman's Award is bestowed in recognition of special achievement and distinguished public service.
The honorees: Justice League NYC is a rapid-response criminal justice task force launched by The Gathering for Justice, a non-profit organization founded by iconic actor/activist Harry Belafonte in 2005.
The University of Mississippi NAACP College Chapter is an organization committed to ensuring the educational, political, social, and economic equality of rights of all persons and to eliminate race-based discrimination. The College Chapter's leadership was a key catalyst in the student-led campaign to remove the Mississippi state flag, which includes the confederate battle emblem in its upper left corner from campus grounds.
University of Missouri Concerned Student 1950 Collective stood up to institutional apathy and racial hostility on the campus. The Collective organized a series of "Racism Lives Here" protest rallies that included a hunger strike by a graduate student and a pivotal boycott by its football team the Missouri Tigers that resulted in the resignations of the University of Missouri System president and the chancellor. The group's name, Concerned Student 1950, highlights the year the University of Missouri admitted its first Black student.
Bree Newsome has always been sensitive to the essential role that art and symbols play in shaping culture and consciousness. As she watched the funeral of Rev. Clementa Pinckney, one of nine people slaughtered in the name of White supremacy at Mother Emanuel AME Church in Charleston, S.C., she recognized the message being communicated clearly by the U.S. flag and the S.C. state flag at half-mast while the Confederate flag remained fully furled.
Jussie Smollett. Widely recognized as "Empire's" Jamal Lyon, this actor-singer-songwriter is a longtime activist who has actively stood up for civil rights, HIV/AIDS awareness and more social justice causes since age 15.
Rev. Dr. Jamal Harrison Bryant. Time magazine has identified Bryant as one of the key figures of his day to move the generation forward. His training and tutelage emanated from his time serving as National Youth and College Director of the NAACP where he organized a national "Stop The Violence, Start the Love" campaign to counter the violence that claimed the lives of thousands of young African Americans.
Rev. Dr. Ottis Moss III, senior pastor of Trinity United Church of Christ in Chicago, Ill., is a preacher, activist, author and culture critic; with an eye toward justice and equality, as evidenced through the gospel of Jesus Christ. He regularly provides biblical context and theological support to a myriad of groups and causes.
Rev. Dr. Howard-John Wesley, a biblical scholar and arguably one of the greatest orators of our generation, is the much sought after, gifted, anointed, and dynamic pastor of the historic Alfred Street Baptist Church in Alexandria, Va., whose history