Hollywood by Choice
NAACP Image Awards—rock steady
Gail Choice | 1/28/2016, 10:40 a.m. | Updated on 1/28/2016, 10:40 a.m.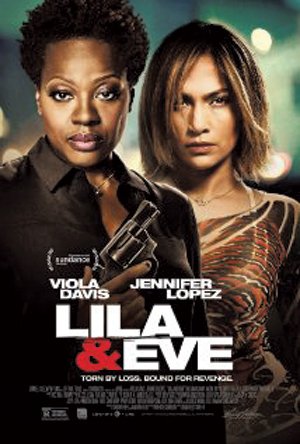 Live Feb. 5, the 47th annual NAACP Image Awards will celebrate and honor Black performers in front of and behind the camera. Established in 1967, the Image Awards sought to do what Hollywood rarely did, honor Blacks for their outstanding work and contributions to the world of filmmaking. And this year is no exception.
Although there are a number of organizations presenting filmmaking awards such as the MTV awards, People's Choice Award, Golden Globe Awards, SAG (Screen Actors Guild) Awards, British Academy awards, and the Critics Choice Awards, no awards program raises eyebrows like the Academy Awards for obvious reasons. The Oscar is the most coveted of all awards, mainly because we Americans say so. Therefore our feathers are ruffled if we don't agree with the nominations presented to the public.

A number of Black folks have recently spoken out against the lack of Black representation in the Academy Awards nomination categories. Some are even calling for actor/comedian Chris Rock to step down as host of the 88th annual Oscar Awards Presentation live on ABC. Yet this is an ongoing battle with the Academy. The only time, there is no protest is when a Black film or star in a film or a performances that is considered groundbreaking, informative or brings something daring, thought provoking or just plain unexpected to the silver screen.
However, we can always count on the NAACP Image Awards to recognize and celebrate Black talent in front of and behind the camera. That is their mission, and they have never faltered. Okay, I generally take issue when they award a non-Black performer an Image Award. For me it's like "et, tu Brute?" But for the most part the NAACP continues to shed positive light on Black talent in Hollywood thereby keeping our legacy, hopes and dreams alive.
The 47th annual NAACP Image Awards will air Friday, Feb. 5 during a two-hour ceremony that will be broadcast live on TV One at 9 p.m. at ET (PT tape-delayed).
Below find the NAACP nominations in the film categories. Also find a random selection of awards programs listing Black nominations for comparison. You will see that the Academy Awards nominations aren't far off the mark. This year, there were few awards programs featuring Black performers or Black-themed movies. The question is given this picture, can we seriously chock up the absence at the Oscars to racism? Or can we objectively look at the quality of the work presented and the impact it had on the art form of filmmaking and the moviegoers? Or can we look at the absolute absence of a substantive body of work from which to select?
Here are the movies and performers nominated by the NAACP Image Awards:
Motion Picture
Outstanding Motion Picture
"Beasts of No Nation" (Netflix)
"Concussion" (Sony Pictures Entertainment)
"Creed" (Warner Brothers. Pictures /Metro-Goldwyn-Mayer Pictures)
"Dope" (Open Road Films)
"Straight Outta Compton" (Universal Pictures)
Outstanding Actor in a Motion Picture
Abraham Attah — "Beasts of No Nation" (Netflix)
Chiwetel Ejiofor — "Secret in Their Eyes" (STX Entertainment)