2016 Pan African Film Festival offers visual diversity
Gregg Reese | 1/28/2016, 10:43 a.m. | Updated on 1/28/2016, 10:43 a.m.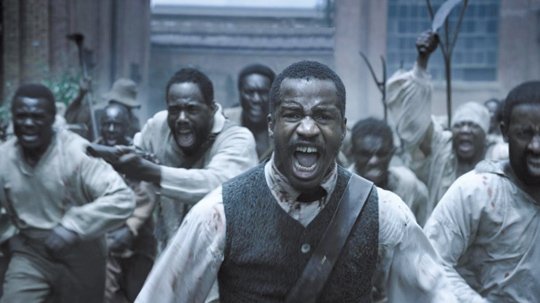 As the rest of the entertainment capital remains embroiled in a discussion of the question of diversity and inclusion, the 2016 Pan African Film Festival (PAFF) is set to showcase an abundance of visual treats from every corner of the African diaspora.
Founder and executive director Ayuko Babu is justifiably excited about the 160 films in this, its 24th incarnation of the PAFF.
"We bring fresh, new stories from Black folks around the world every year," says the activist and film aficionado, who shared just a few of the 160 offerings from the upcoming event.

Opening night on Thursday, Feb. 4 will highlight a screening of "America is Still the Place," a narrative based on chronicling the real-life exploits of Korean War veteran Charlie Walker, who used the calamity of a 1971 San Francisco oil spill to carve out an opportunity to engineer his economic independence while saving a beach town from environmental ruin.

"Fifty," an alternative take on African stereotypes, is set among the thriving upper-middle class environs of Lagos, Nigeria. This narrative is an examination of the middle-life crisis of four successful women as they juggle careers and family life in Africa's largest city.
The snub of "Creed" and emerging actor Michael B. Jordan and director Ryan Coogler is one of the issues at the center of the current Oscar diversity conflict. The newest installment of the Sylvester Stallone's venerated "Rocky" boxing saga has tentatively been penciled in for a Feb. 8 screening at 6:15 p.m.
"The Man who Mends Women" documents the heroics of gynecologist Dr. Denis Mukwege, whose quest to treat victims of gang rape in his native Congo, despite threats of violence and an assassination attempt, have earned him numerous humanitarian accolades.
Feb. 9 will feature "Silver Rain" a love story encompassing class friction and social separation, as a relationship blossoms between a couple from opposite ends of the economic strata in spite of the uneven political climate of modern Ghana.
This year's centerpiece offering will feature "Agents of Change," a documentary about the dual push at Cornell and San Francisco State universities for progressive educational reform in 1968. Given the political dissent witnessed in contemporary headlines, this film is especially relevant as the changes it documents triggered the rise of a thriving Black middle class, and spawned the launch of a generation of activists and social advocates. San Francisco State student activist and co-founder of PAAF, film star Danny Glover, along with educator, sociologist, and catalyst for the 1968 Mexico City Olympic protest, Dr. Harry Edwards will be among the attendees and hosts.
Actor/director Nate Parker, who highlighted this year's Sundance Film Festival for his "Birth of a Nation," a biopic appropriating the title of the infamous 1915 D.W. Griffith silent epic romanticizing the Klu Klux Klan, will host a panel discussion about the process he used to develope the film.
Parker's version features the latest look at the 1831 slave rebellion led by Nat Turner and received a standing ovation. It also started a bidding war resulting in the $17.5 million purchase of the film by Fox Searchlight Productions. Parker will air clips from his directorial debut. This entry is a personal favorite for festival director Babu."