'Freeze Frame' tackles issue of gun violence
Lisa Olivia Fitch | 2/11/2016, midnight | Updated on 2/11/2016, midnight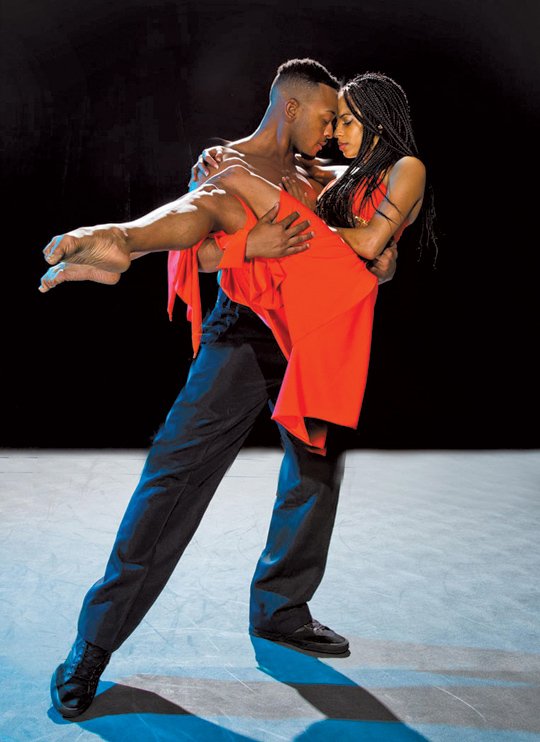 Special performances of "Freeze Frame," a play about gun violence written by Debbie Allen, were featured last weekend at the Wallis Annenberg Center for the Performing Arts, and its fusion of dance, music, film and theater—although entertaining and featuring vignettes of performers ranging in age from preschoolers to seniors—felt a bit disjointed. But the onstage panel conversation that followed Thursday's performance pulled it all together.
All of the panelists could relate—from the gun debate song about "Repentance, Reformation, Reconciliation," sung by the cast ensemble to the preacher /father vs. his street-wise son who "Gotta Find a Way Back to Love" —to the basketball player who explains ghetto life there on the stage of the Wallis.
"The most important thing is to get engaged," panelist Nicole Hockley said. Since losing her 6-year-old son during the shootings at Sandy Hook Elementary School, Hockley has been on the road, traveling with the group Sandy Hook Promise nationwide to get folks to step up and do something about gun violence.
"Noticing someone, reaching out is important," Hockley added. "We need to be teaching kids how to see the signs and signals of (impending violence) and to tell an adult."
Maria Shriver has been hosting an ongoing series, "Architects of Change Live: The Conversation Series" aimed at bringing audiences to the realization that everyone has the ability to make a positive impact on the world.
An accomplished journalist as well as California's former first lady, Shriver led an interesting group of onstage panelists—playwright and artist Debbie Allen; former City Councilman and LAPD Chief Bernard Parks; Marcus McAllister, a leader in the nonprofit organization Cure Violence; and Sandy Hook Promise leader Nicole Hockley.
"Each one of these people is architects of change," said Shriver, suggesting that everyone should learn to read the signs of violence in others much as we read the signs of oncoming sicknesses.
"We all recognize symptoms of a stroke," Shriver said. "We need to recognize when someone is isolated."
That is the mantra of Cure Violence. McAllister explained that the nonprofit organization was founded by a doctor and its vision and approach is to cure violence by treating it like a disease.
"From (the) health arena," he said, "We can detect when violence would occur. We've seen tremendous success, where we've implemented (a) model (that does this) the Cure Violence model.
McAllister compared himself to Jimmy, one of the troubled youth depicted in the play. McAllister was born in Los Angeles and was raised in many cities, from here to Chicago. When he found himself in between parents, he ended up out on the street and at 18, he was arrested. McAllister served nearly 10 years in prison.
"Was there one thing that someone did for you said to you that changed you?" Shriver asked.
"I was locked up at 18 and came home at 27," McAllister said. "My grandfather told me to take one day at a time, get acclimated and enjoy the freedom."
Shriver mentioned that each of the panelists had been touched by violence, even the "Freeze Frame" playwright.