Life expectancy of Black males still lags behind White counterparts
Scientific studies indicate internalized racism as unexpected culprit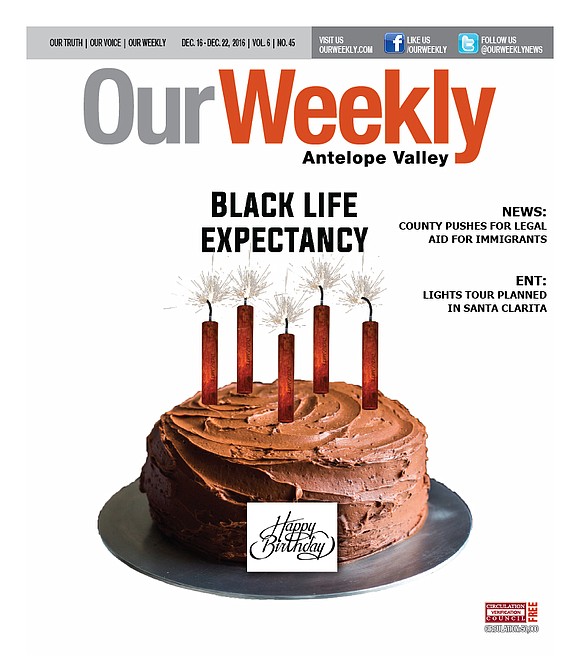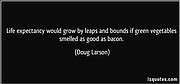 With advances in practically everything from medicine, personal well-being and leaps and bounds in transportation safety, it would be believed that Americans are living longer. That assumption was refuted not long ago by a report issued by the National Center for Health Statistics (NCHS) that indicated that American life expectancy is in decline for the first time in more than two decades.
Researchers can't point to a single qualifier as to why we're not living longer. Instead, it may be due to a number of factors—from heart disease to suicides—that have contributed to the drop. The scientists see the drop as particularly alarming, when during much of the past century, life expectancy has generally risen for all sectors of American society, even when HIV-related deaths were at their peak in the early 1990s.
Heart disease America's top killer
For the researchers, the numbers may reflect a combination of problems: Eight of the top 10 causes of death demonstrated an increase in death rates such as those from heart disease (the nation's number-one killer), diabetes and kidney disease, and, rising precipitously in the past 20 years, death from Alzheimer's which has spiked 15.7 percent. Unintentional injuries are said to have increased by 6.7 percent, and suicide has risen by 2.3 percent. Even the infant mortality rate—once a major cause of early death but now held in check by better pre- and post-natal practices—has risen slightly.
Scientists contend that the popular theories for the cause of the decline in life span (e.g. increase in obesity rates, the opioid epidemic) fail to explain a problem that, to them, feels even broader. Today, the average White male American can expect to live for 77.8 years, representing a decrease of 0.1 from 2014. In more morbid terms, the overall death rate increased 1.2 percent, representing about 86,212 more deaths than those recorded two years ago.
"This is a uniquely American phenomenon," said Peter Muenning, Ph.D., with Columbia University's Mailman School of Public Health. "A 0.1 decrease is huge. Life expectancy [traditionally] increases in the developed world and that's very consistent and predictable. To see it decrease is very alarming."
Blacks die about five years earlier
The study may serve as further confirmation of a decline in health in different racial populations. The NCHS research revealed that death among non-Latino Black males rose 0.9 percent, and 1 percent among non-Latino White males. Rates for non-Hispanic White females rose 1.6 percent, while the mortality of non-Latino Black females, and Latino males and females have held steady from 2014-2015.
Muenning explained that the drop in life expectancy is not occurring among Black males, a group that once had a significant death disparity with Whites males. The gap, according to Muenning, is narrowing with life expectancy between Black and White people now closing to 3.4 years (statistics from a Centers for Disease Control and Prevention (CDC) report this figure is down from 3.8 years in 2010, and far down from 7.6 years in 1970).
However, the CDC reported that during the same period of the NCHS study, Black Americans still die almost four years earlier than White Americans. Although these disparities were much more pronounced in the past, the CDC report cited cancer, diabetes, heart disease, murder and stroke among Black males as some of the reasons why Black men live shorter lives than any other group in the United States.