Across Black America Week of Dec. 15, 2016.
Carol Ozemhoya | OW Contributor | 12/15/2016, midnight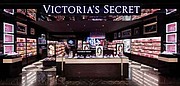 Alabama
An employee at a lingerie store has been fired after reportedly telling two Black women to leave. Kimberly Houzah was shopping at a Victoria's Secret in Oxford on Dec. 7, when she and another Black woman were asked to leave, according to a Facebook Live video she posted. Houzah said a third Black woman, who she did not know, had been caught shoplifting, and store management then turned their attention on her. "[The employee] didn't check my bag, she didn't accuse me of stealing, but because another Black person happened to get caught stealing, we gotta be affiliated," Houzah said in the 10-minute-long video. The video has been viewed nearly 1 million times and prompted a response from the lingerie company, which said the employee who asked the women to leave has now been fired. "Victoria's Secret is adamant that all customers regardless of race be treated with dignity and respect at all times," the company said in a statement.
California
Hayma "Screech" Washington has been elected as chairman and CEO of the Academy of Television Arts and Sciences, also known as the Television Academy. Washington is the first African American to hold the position of CEO in the organization's 70 years of existence. Founded in 1946, this professional honorary organization is dedicated to the advancement of the television industry in the United States. The group presents the Emmy Awards each year, the ceremony that honors achievement in U.S. primetime television. Washington is a former Walt Disney Co. executive who has won seven Emmys as an executive producer for "The Amazing Race." His works include sports programs, awards and music shows, which he produces and directs through his own company. "This is a time of considerable change for our industry and I am deeply committed to ensuring that the academy is at the forefront as we move toward a more inclusive future," Washington said.
Florida
Candice Bridge, Ph.D., the University of Central Florida's first Black female chemistry instructor, just received a prestigious grant to study rape-investigation methods. According to Atlanta's Black Star news, Dr. Bridge received $324,000 from the National Institute of Justice to review methods for catching suspects of sexual-assault crimes outside of DNA evidence. The grant will give Bridge access to exclusive tools utilized by the FBI and government laboratories. "This grant will enable us to conduct research into a unique new means of identifying perpetrators of sexual assault when traditional DNA evidence doesn't exist. It's a line of research that has become even more important as rapists attempt to elude capture by covering their DNA tracks after an assault." UCF also granted Bridge an award which will allow her to study the ways the body breaks down lubricants before forensic investigations can occur; it also says that she will create a website through the Orlando Public Defender's Office that will give defense lawyers and prosecutors more information on forensic science analysis.
---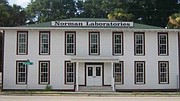 A north Florida movie studio that produced silent-era films catering to an African-American audience has been designated a national historic landmark. Florida Secretary of State Ken Detzne said that Norman Film Studios in Jacksonville has been given the honor. The studio is now owned by the city of Jacksonville, which is working to partially restore the location. The studio's late owner, Richard Norman, was among the first filmmakers to produce movies that catered to African Americans in the 1920s. The silent-era movies often starred African American actors in positive, professional fim roles, such as lawyers and pilots. The National Historic Landmark program honors places that are nationally significant or historic.