LPAC announces exciting fall season of arts and entertainment
A rare evening with Burt Bacharach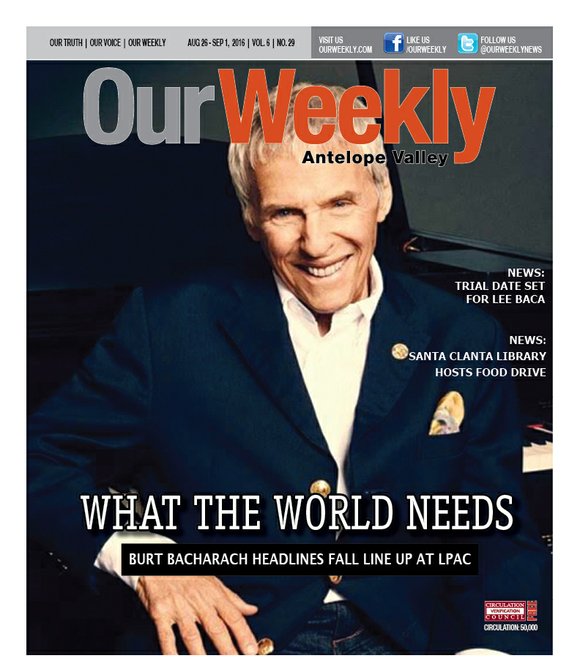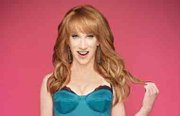 Whether you fancy award-winning comedy, the "top-'o-the-charts" in country music, amazing acrobatics, or a rare evening of pop music history, the Lancaster Performing Arts Center has done it again. Promoters this fall have lined up Kathy Griffin, Burt Bacharach, the Shanghai Acrobats and Clint Black and other great acts to present a fall schedule likely to be unmatched anywhere in the southland.
When comedian Kathy Griffin takes the stage at 8 p.m. Sept. 9 expect a no-holds-barred monologue of witty barbs and light-hearted levity about our favorite subject—Hollywood.
Griffin has won both Emmy and Grammy awards for her comedy routines which provide the audience with a "backstage pass," so to speak about all the doings of some of our favorite celebrities whether it be on the set or at a Hollywood party. Two years ago, Griffin made history with her sixth consecutive Grammy nomination and first win for Best Comedy Album "Kathy Griffin: Calm Down Guurl" (2013). She joined comedy legends Lily Tomlin and Whoopi Goldberg as the only women to receive a Grammy for Best Comedy Album.
Laugh with Kathy Griffin
Griffin pokes fun at all of our favorite—and not-so-favorite—celebrities and has been inducted into the Guinness Book of World Records for writing and starring in an unprecedented 20 televised stand-up specials. Over the years, hundreds of thousands of people have flocked to her often sold-out performances everywhere from Carnegie Hall to the Sydney Opera House. It's her television work, however, that attracts millions of viewers. Each year, Griffin and co-host Anderson Cooper present CNN's New Year's Eve special and has become one of television's "go-to" hosts for premier events. She hosted the Billboard Music Awards for three consecutive years and was host of the 41st Annual Daytime Emmy Awards. And in a switch, she was host of the popular AARP Movies for Grownups Gala.
Griffin once had a late-night talk show where some of the biggest celebrities gathered to have the most fun. Her boisterous and revealing 2009 memoir "Official Book Club Selection: A Memoir According to Kathy Griffin" debuted at No. 1 on the New York Times Bestseller List. On Bravo, "Kathy Griffin: My Life on the D-List" (2005-2011) was a huge success for its six-year run, receiving each season a nomination by the Producers Guild of America, as well as winning the GLAAD Media Award for Best Reality Program.
Sitcom fans will remember Griffin's wacky character Vicki G. Rubenstein from "Suddenly Susan," and she has made guest appearances on hits such as "Seinfeld," "Law and Order: SVU," "The Simpsons," "American Dad" and "The View." Among Griffin's other awards and honors are recognition from The Human Rights Campaign's Ally for Equity, Iraq and Afghanistan Veterans of America Leadership in Entertainment, GLADD's Vanguard Award, the Trevor Life Award from the Trevor Project, and a Gracie Award for Outstanding Female Lead.
Griffin's latest book, "Kathy Griffin's Celebrity Run-Ins" is scheduled for release in late November.
Tickets to see Kathy Griffin are $59 and $54. The orchestra section is sold out.