Mothers around the world work to normalize breastfeeding
Milky Mama provides treats to improve lactation
Kianna Shann | OW Contributor | 8/18/2016, midnight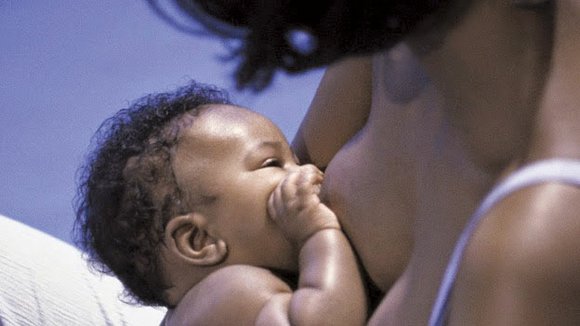 The CDC looked at the 10 indicators it identified in its 2011 Maternity Practices in Infant Nutrition and Care (mPINC) survey. They include: educating mothers and health care staff properly, helping mothers initiate breastfeeding within one hour of birth and making sure not to give pacifiers or artificial nipples to infants.
Krystal Duhaney, a registered nurse and now mother of two started breastfeeding with her first child Patrick and she too remembers the difficulties she encountered while trying to pump as well as a lack of support from her coworkers. Thankfully, Krystal's grandmother offered an age-old cookie recipe which increase her lactation. Using her knowledge as a registered nurse, Duhaney tweaked the family recipe and fell in love with what she created. This lactation recipe dramatically increased her supply. Soon after, she decided that she could not keep this recipe a secret and had to share this with other mothers who were going through a similar situation. So, she created Milky Mama.

Milky Mama consists of treats that help increase women's supply of milk. Milky Mama's product line includes cookies, brownies, (which are Krystal's favorite) lactation oatmeal, tropical iced tea, lactation lemonade and a lactation smoothie mix. The brand also offers starter packs, emergency brownies and gift cards.
Along with offering tasty treats and beverages, Milky Mama has also generated a following of women who help support each other and other women on their journey. "It was also important for me to create a village of support, because I needed it and I craved it. Having the extra support is so vital. It is heartwarming and a huge passion of mine to give breastfeeding support. I receive so many responses from customers sharing their experience and because they eat my treats they are going strong (with lactation.) It's so amazing what a little extra support can do." Her support and client following includes a host of amazing mothers and in just a short time the company has garnered a strong celebrity following.
Lately, breastfeeding has become a controversial issue as more and more mothers are openly breastfeeding their children in public settings and are encountering an increasingly large amount of judgment and shaming. Some women have taken to social media to take a stand against the shame experienced because of public breastfeeding. Many argue that while breastfeeding is natural it should not be done in a public space as it exposes women's bare bodies, and may be disturbing to others. However, others believe it is a natural act and mothers should not have to go into hiding.
"I think more people in society should understand that breasts are for feeding. Mothers everywhere should be confident in their choice to breast feed," said Duhaney. "The more people who see it as being normal, the more normal it will become. I think that everyone needs to be educated on the benefits of breastfeeding."
With benefits such as reducing diarrhea in a child and lowering your baby's risk of developing asthma and allergies, breastfeeding can be essential to a baby's long-term health protection. With a possible increase in education through social media and companies such as Krystal's which continue to support new and returning lactating mothers, there is a hope that mothers everywhere, and especially African American mothers, will see and share the benefits and support other women in their communities.
For more information on Black Breastfeeding Week, visit http://blackbreastfeedingweek.org/. For more information on Milky Mama Lactation Treats, visit http://www.milky-mama.com/. Also follow the movement on Twitter by searching #normalizebreastfeeding.