Community talks about how to combat violence in L.A.
Elected officials listen to ideas
8/4/2016, midnight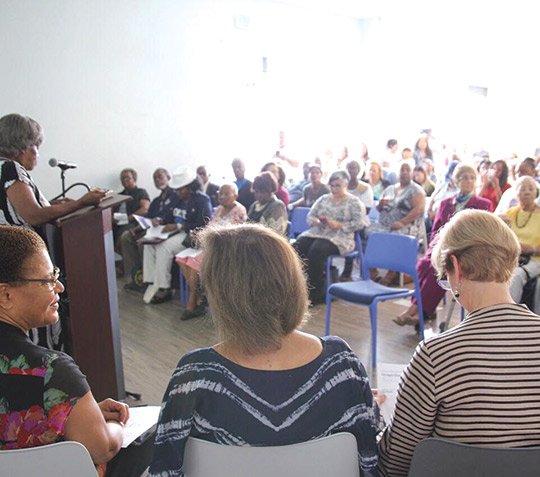 Retana said that CoCo plans to keep the conversation going by hosting a number of community events. On Aug. 20, CoCo will present healing circles from 7-8:30 p.m. at parks around the region to memorialize the loss of lives in the community and give individuals a space where they can process the impact the violence on them. The circles will be facilitated by Cheryl Grills, a clinical psychologist at Loyola Marymount University who specializes in community psychology. The events will take place at local parks including Martin Luther King, Algin Sutton and Van Ness. While these three parks are the initial focus for the healing circles, CoCo is inviting others to organize similar events at other parks residents suggest. Ideally, the organization is hoping to have the circles operating in up to 30 parks.
The healing circle program follows events held last month where it explored the question: "Are we next?"
Coco will follow the healing circle program with its fifth annual Powerfest from 12-8 p.m. at Martin Luther Park. This event gives community residents an opportunity to enjoy a summer concert like other communities are able to do. The event will also enable residents to get involved in positive events that will play a critical part in helping "take back public spaces."
For more information about these activities, contact CoCo at (323) 750-9087.