LAPD Police Chief Dead at 72
| City News Service | 4/27/2016, 11:10 a.m.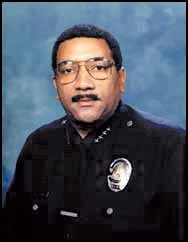 LOS ANGELES (CNS) - Former Los Angeles Police Department Chief Willie
Williams has died at age 72, authorities said today.
Williams served as chief of the department from June 30, 1992, to May
17, 1997.
Williams became the city's top cop -- and first black chief -- following
the resignation of Chief Daryl Gates in the aftermath of the 1992 Los Angeles
riots.
He was also the first black police commissioner in the city of
Philadelphia.